Spotify gave Drake an unprecedented takeover of its entire platform, starting on Friday.  But what if you don't like Drake — or rap in general?
Drake easily broke Spotify's all-time, one-day streaming record for an album with more than 130 million plays.  At one point, Scorpion was receiving more than 10 million streams per hour.
Sounds great, except that it was impossible to avoid Drake on Spotify for more than 3 days.  It was a total takeover, with seemingly every corner of the app decorated with Drake.
Perfect for Drake fans waiting for the album.  But there are millions of paying subscribers that weren't waiting for Scorpion, and frankly, didn't care about its release.
So why the extreme, over-the-top, totally un-targeted blitz, exactly?
Now, paying subscribers are wondering why Drake was being stuffed down their throats.  Many are accusing Spotify of spamming them with Drake ads.  "Literally all of my playlists are heavy metal," one Spotify user complained on Reddit.  "So why are they advertising fucking 'Drake' to me?"
Others were wondering why the Canadian rapper was gracing the cover image of seemingly every playlist.  That included dozens of playlists that had zero connection to the rapper, including 'Best of the British,' 'Ambient Chill,' or 'Fresh Gospel'.  Even worse: most of those playlists didn't have Drake in them at all, raising unexpected user experience issues.
Not to mention trust issues.
The 'stuff it down your throat' approach is reminiscent of Apple's 2014 push of U2's Songs of Innocence.  Without warning, Apple downloaded the brand-new U2 album into 500 million iTunes account, whether people wanted it or not.  Most didn't.
"I also don't listen to nor rate Drake," another paying subscriber shared.  "The most crazy thing is a lot of the playlists aren't related to him (Best of the British) and if they are, often they display his photo but the playlist has none of his songs in it?"
"Really shitty on Spotify's behalf, I don't want to pay to see adverts, it's becoming Sky TV."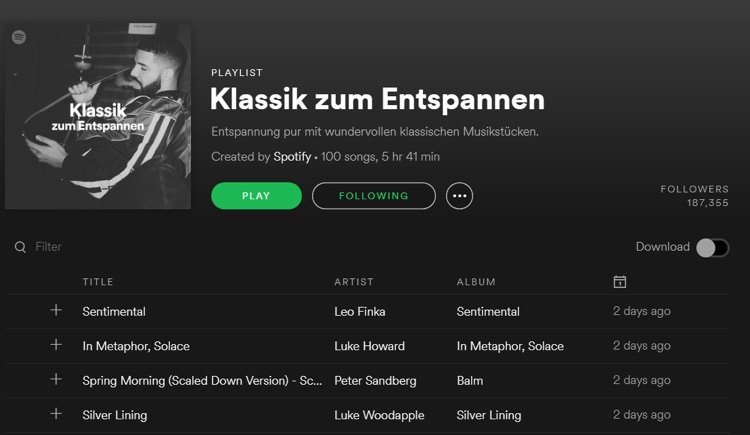 Beyond the absurd playlist mismatches, users with clearly different preferences were getting spammed with Drake-filled playlists.  In the thread, users who listened exclusively to genres like metal questioned why Spotify would suddenly recommend Drake-led playlists for genres like r&b.
We're not sure of the arrangement between Drake's label and Spotify.  But Spotify has now been repeatedly accused of pushing Drake to its subscribers in exchange for advertising cash.
That alleged 'pay-for-play' arrangement even caused one subscriber to report Spotify to the U.S. Federal Trade Commission (FTC) for non-attributed advertising.  Just recently, the FTC outlawed advertising on social media platforms like Instagram that aren't clearly attributed as ads.
Others hit Spotify where it hurts the most.  That is, unsubscribing and going to a competitor.  Among those that departed, some of the cancellations seemed reactionary, though others feared a string of 'artist spamming' campaigns ahead.
"Cancelled," one user said.  "Google have given me 3 months free to YT Music and Google Music. I'll use that for a bit.  I sent a wordy cancellation but in summary it was 'I pay to avoid this'."
---