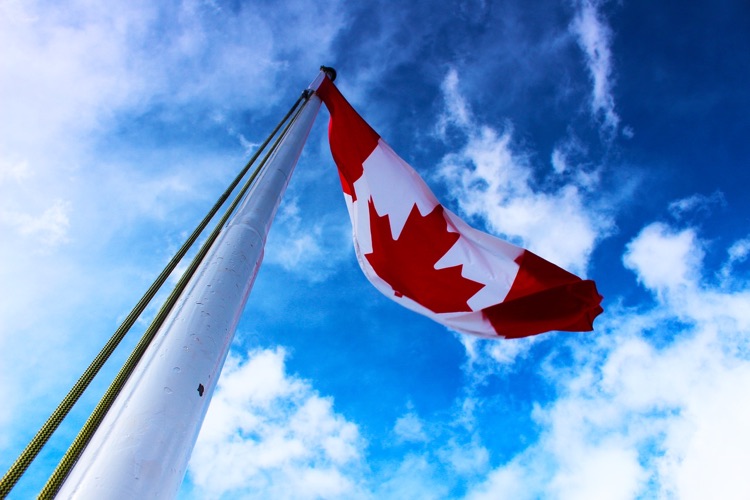 When it comes to the music consumption habits of Canada, some interesting trends have emerged during the first half of 2018.
In particular, vinyl records enjoyed a surge of 66.6 percent, according to Nielsen's mid-year report.  In 2017, there were 300,000 vinyl LPs sold, but that number jumped to 400,000 vinyl LPs in 2018.
Just last week, we reported that sales of vinyl records were up 19.2 percent for the first half of the year in the United States. It's speculated that as customers look for a "tangible product" instead of CDs, that records are filling that void.  And as that demand continues, upgraded vinyl solutions like HD Vinyl are likely to blossom.
The annual Record Store Day is now a serious component of this growth story.  The week-long celebration, which went from April 20th through the 26th, saw over 27,000 units sold.  Among the popular Canadian vinyl albums sold were Prince's 1999, David Bowie's Bowie Now, and Arcade Fire's EP.
Meanwhile, Canada's on-demand audio song streaming was up an impressive 53.3 percent for the first half of 2018.
For both audio and video collectively, this figure moved from 22.3 billion in 2017 to 33.1 billion for the first half of 2018.  Both are bullish gains, and likely to continue for the rest of 2018 and beyond.
But there's a downside to those gains.  Elsewhere, digital album sales were down by 22 percent for the first half of 2018.  Also, total album sales were down by over 17 percent.  The latter figure includes a combination of physical and digital album sales.  It's also noted in Nielsen's mid-year report that despite a decline in overall album sales, increased on-demand audio and video streaming has offset the poor album sales numbers.
Some of the biggest artists for the first half of 2018 have included Drake, The Weeknd, Shawn Mendes, and Tory Lanez.
The first half of the year was big for several of these artists.  Drake had 14 weeks on top of the Billboard Canadian Hot 100 with singles "God's Plan" and "Nice for What."
Fellow Canadian acts The Weeknd and Shawn Mendes each debuted atop the chart to score their third-straight No. 1 album. Meanwhile, Tory Lanez achieved his first-ever No. 1 album with "Memories Don't Die."
With that said, it's no surprise that R&B/hip-hop is mentioned as the top genre in terms of Canadian music consumption.  Nielsen's mid-year report mentions the genre had 21.3% of total album audio equivalent volume.  This includes track equivalent albums and streaming equivalent albums.
Among the artists who continue to help lead the way are aforementioned Canadian acts such as The Weeknd and Drake, as well as newer acts Nav and Tory Lanez.
Post Malone was also among the hip-hop artists who did well during the first half of the year.  In early May, he set a new single-week streaming record with the release of his new album beerbongs & bentleys.  However, Canada's own Drake soon eclipsed that streaming record with the massive success of Scorpion over a month later.  That will likely be one of the biggest stories in the Nielsen end of year report for both the Canadian and U.S. industries.
---