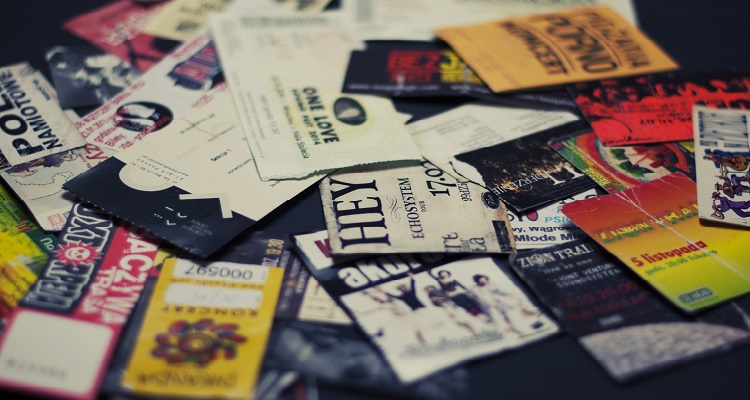 Just 50 'super touts' control the ticket resale market.
Jorge Díaz Largo, former Vice President of Product and Marketing at secondary ticketing platform Ticketbiz, has claimed that fifty "industrial-level" touts control the entire ticket resale market.  Speaking with IQ Mag about his new ticketing start-up, Largo said,
"What [the main resale sites] aren't saying is that almost all their inventory is controlled by no more than 50 ticket touts, who have access to millions of tickets.  These major resellers account for 80-90% of the revenue of these companies, so their main mission is to take care of the brokers – they're the real client, not the ticket buyer – with specific people, dedicated account managers, taking care of these sellers, incentivizing them to sell more, helping them get more inventory".
---
SonicScoop and The Deli Magazine announce fourth annual MixCon.
Pro audio online resource SonicScoop has teamed with The Deli Magazine to present the fourth annual MixCon.  The free two-day event will provide mixing tips, techniques, and advice from pros in music production.  MixCon 2018 takes place July 21st and 22nd at The Manhattan Center's Grand Ballroom.
---
ICE and Concord announce a direct deal.
Concord Music has announced an agreement with ICE.  ICE will oversee Concord's online licensing and administration needs.  Concord is the latest indie publisher to become a 'Core' licensing customer of ICE, following Downtown Music Publishing and peermusic.
---
Live Nation will operate Cleveland's Masonic Auditorium.
Cleveland's Masonic Auditorium has joined Live Nation's venue portfolio.  TempleLive recently purchased the property and made the joint announcement with Live Nation.
---
Should festival organizers pay for police?
The French government has proposed forcing music event producers to pay for law enforcement officials at festivals.  Interior Minister Gerard Collomb has called for legislation to hold organizers financially liable for law enforcement, especially when dealing with issues not tied to terrorism.
---
The RCMP reports fewer violent crimes and more DUIs at Country Thunder Music Fest.
The Royal Canadian Mounted Police (RCMP) have reported fewer incidents of violent crime at this year's Country Thunder Music Fest.  Yet, authorities reported more cases involving impaired driving.  The RCMP reportedly stopped 983 vehicles during the festival.
---
Pranksters call in a bomb threat during YouTuber's performance at the Greek Theatre.
Police evacuated The Greek Theatre in Los Angeles during a performance by YouTube personality fouseyTUBE – real name Yousef Erakat.  Someone had phoned in a fake bomb threat in an incident known as SWAT-ing.  The Los Angeles Police Department believes someone had played a dangerous prank on Erakat.
---
Has a glitch taken down Kanye West's The College Dropout on Apple Music and YouTube?
A representative from Def Jam Records has confirmed the label didn't pull down Kanye West's The College Dropout from both Apple Music and YouTube.
"There must be some sort supply chain glitch."
---
Musical.ly's Flighthouse debuts YouTube original series.
Flighthouse, a popular music channel on social media app musical.ly, has debuted its first YouTube original series.  The channel will debut three new series on the video platform.  Flighthouse has more than 17.7 million followers and receives over 1 billion views each month on musical.ly.
---
Shuffles at: Caroline/Capitol, Downtown Music, Univision…
Amongst those making moves: Capitol-owned distributor Caroline has upped Matt Sawin to EVP, reporting into Caroline GM Jacqueline Saturn.  Elseswhere, Downtown Music Publishing has promoted Lisa Hauptman to 'Global Head of People,' reporting into Downtown COO Andrew Bergman.
And, Univision and Televisa chief content officer Isaac Lee is leaving, with the departure characterized as 'amicable' by Variety.  Lee is planning to build a TV production company; the change is part of a broader company shakeup.
---
Universal Music Canada partners with Luminosity Gaming.
Universal Music Canada has announced a partnership with Canadian eSports company Luminosity Gaming.  Both companies will form a platform for local artists to promote their music to eSports fans.  The news comes right after the official Overwatch League announced a partnership with Spotify.  The streaming music platform will create five playlists to commemorate the playoffs and Grand Finals of the popular video game.
---
MTV VMA nominations announced.
The 2018 MTV Video Music Awards nominations have been announced.  Cardi B received ten nominations and The Carters eight.  The MTV VMAs will air from Radio City Music Hall on August 20th at 9:00 p.m. ET/PT.
---
Kacey Musgraves announces Oh, What A World North American tour.
Kacey Musgraves has announced the North American dates for her Oh, What A World tour.  It kicks off on January 9th in Indianapolis and will conclude on March 21st in Birmingham.
---
SACEM announces partnership with PEN Music Group.
The Society of Authors, Composers, and Publishers of Music (SACEM) has announced a new partnership with PEN Music Group, an independent US publisher.  SACEM will manage the collection and distribution of royalties for the online repertoire of the 'Mother's Finest Songs' catalog, recently acquired by Mothership Music Publishing.  The catalog of over 350 songs, written by Pam Sheyne, includes hits such as Christina Aguilera's 'Genie in a Bottle.'
---
WEYV partners with LyricFind.
WEYV, a multimedia app platform featuring e-books, magazines, and music, has announced a partnership with LyricFind.  The platform now includes synchronized song lyrics in the mobile app and web player.
---
Stan 'The Record Man' Lewis passes away.
Louisiana rock and roll icon Stan 'The Record Man' Lewis has passed away.  He was 91.  Lewis had established Stan's Music Shop, a local store with hard-to-find indie records.  He also founded three labels – Jewel Records, Paula Records, and Ronn Records.  Lewis' roster included Ike & Tina Turner, John Lee Hooker, and Big Joe Turner, among other major artists.
---
Lee Cadena passes away.
Music industry veteran Lee Cadena has passed away.  He had a long history that included radio programming and on-air work.  Cadena had also worked as Rap Editor for Urban Network Magazine.  He passed away surrounded by his wife and sons.
---
Featured image by Tookapic (CC by 2.0)