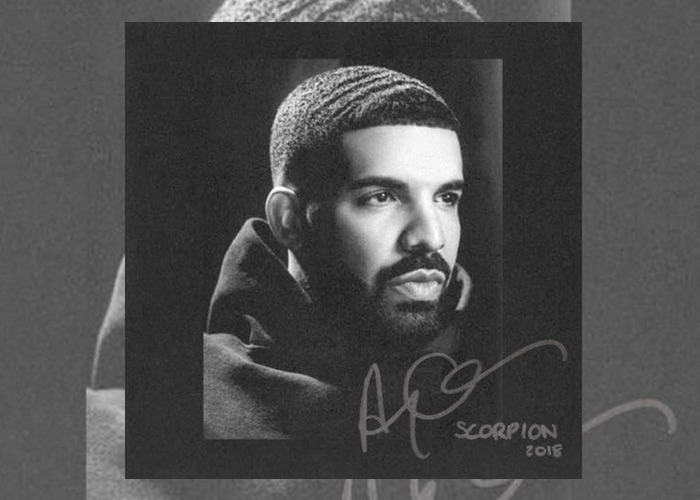 Album sales in the United States have been tanking for more than a decade.  But streaming could be putting the final nails in this coffin.
Drake's Scorpion set streaming records that will be hard to beat.  But this week, there's a strange record being set in the opposite direction.
Ahead of the weekend, Nielsen Music reported that Drake's latest album Scorpion is at the top of the charts for the second week in a row.  But only 29,000 copies were sold in the week of July 12th.  Nielsen says this is the smallest amount of sales for a top-selling album since the metrics company began tracking music sales in 1991, more than 27 years ago.
Compounding this fact is that the Billboard 200 chart ranks popular albums based on multiple different metrics.  Traditional sales, streaming, and individual track downloads are all combined to rank albums each week according to a complex formula.
That complex formula is an attempt by Nielsen (and Billboard) to prop the album format at any cost.  But despite throwing streams, downloads, and traditional album sales into one pot, it doesn't seem to be saving this aging format.  So what's the point, exactly?
Scorpion's small album sales numbers appear to be the result of an over-the-top emphasis on streaming.
Most of the album sales so far have been through digital downloads on services like iTunes and Amazon Music.  And retail CD copies of the album weren't made available until July 13th.
On top of that, Drake's first-week mania has also died down quickly.  That's typically been the case for rap albums and releases, though it highlights the difficulties of sustaining hype and attention in today's super-saturated media environment.
Pound-for-pound, CDs are one of the biggest weighting factors for total album sales.  But only a handful of CD sales are accounted for in the 29K figure, based partly on the delayed release of the format.
Despite the poor performance for the album, this isn't the first time it's happened in Nielsen history.  According to stats rattled off by Billboard, the week of January 28th, 2017, saw top album La La Land hit the top of the charts under 30,000 sales.
The overall picture for album sales in 2018 is looking pretty bleak, too.  Sales for 2018 so far are around 72.73 million, which is down 17% when compared to the same period last year.  CD album sales are down by 19%, while digital album sales took a more significant hit at 21% below last year's sales.
The bright point in all this dismal sales talk?  Vinyl is continuing its comeback with sales up 19% compared to the previous year.
Meanwhile, continued plunges in CD sales are tempering the music industry's comeback.  The reason is that CDs and album downloads supply far greater revenues to rights owners, though attempts to save that moneymaker could be proving futile.  And for evidence of that, look no further than the most successful artist of 2018.
---