Spotify is officially moving its LA digs after successfully putting in a bid for 110,000 square feet of space in the arts district, in At Mateo.
At Mateo is a multi-use complex designed to play host to offices for corporations, retail fronts, restaurants, and whatever else fits.   It's been rumored since January that Spotify would be moving headquarters, but this marks the first confirmation that the Swedish tech company is expanding.
The company's current headquarters are located on Sunset Boulevard in West Hollywood, where Spotify leases an 8,200 square foot space.  The move to At Mateo represents a significant step up for the music streaming giant, which says it will relocate 120 employees from their current space to the new space in 2019.
The shift is also another huge moment for downtown Los Angeles, which has been undergoing a stunning revitalization over the past decade.  And the streaming music giant isn't the only music company in the new location: Warner Music Group recently moved from Burbank to the newly renovated Ford Factory Building, not far from At Mateo.
Meanwhile, commercial real estate developers are telling Digital Music News that downtown LA (or 'DTLA') rents keep spiking, thanks to the area's ultra-hip appeal.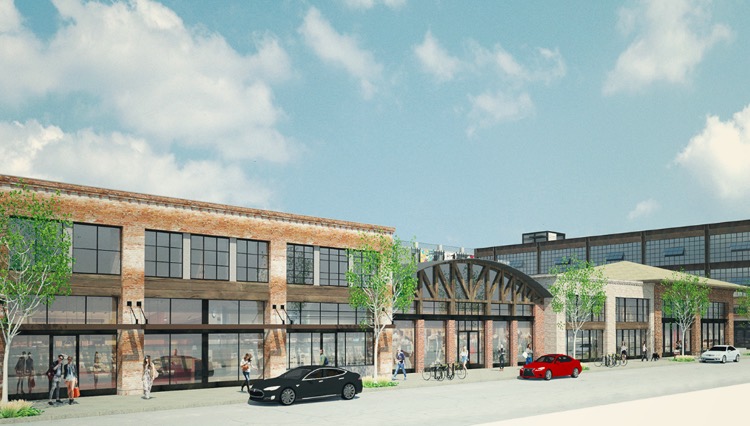 The latest move makes Spotify the largest tenant in At Mateo.  The streaming giant will be complex-mates with USC's Roski School of Art and Design, Girl & the Goat, and Soylent.  Blatteis & Schnur, the real estate firm behind the trendy construct, says the property has been about 85% leased since the new complex opened in May.
At Mateo is an $80 million office and retail complex that was developed as a joint partnership between Blatteis & Schnur and ASB Real Estate Investments.
The complex plays host to several corporate offices and retail stores.  Girl & the Goat represents the first eatery/restaurant, with a built-in population of high-income tech-types likely to become instant customers.
Meanwhile, the Swedish tech company has been performing well on Wall Street ahead of its Q2 2018 earnings release.  Amidst speculation of growth and increased revenues, several analysts have raised the stock value of the company to above $200.
The company will report its Q2 2018 earnings before the bell on Thursday.
---