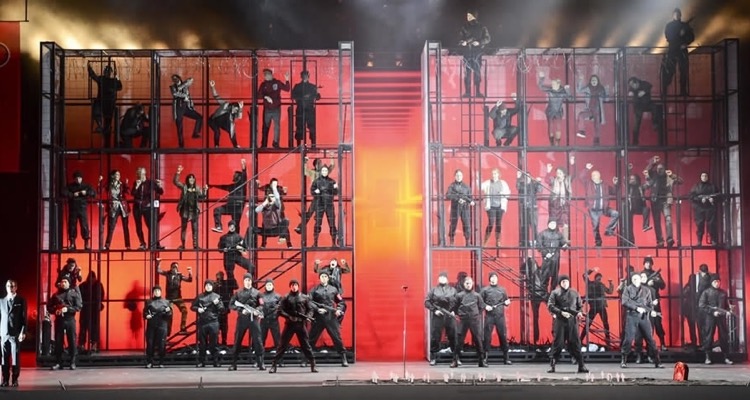 Pink Floyd's iconic 1979 album The Wall has been immortalized as an opera that is making its U.S. debut in Cincinnati, Ohio.
Another Brick in the Wall opened on Friday, July 20th at the Cincinnati Music Hall.  The show's North American debut took place in Montreal last year, so this is the first time the United States will get to see the production.
But those are early tests for a broader release, with attendance and interest being closely watched.
The Pierre Dufour production follows the life of a rock singer named Pink, who relives many poignant life moments while staying at a mental health facility.  The production includes many of the songs from The Wall album, alongside several melodic compositions done for the show itself.
Dufour said that he believes the album's theme of love and loss makes an excellent opera story, which is why he was inspired to create a production based on the progressive rock album.
Another Brick in the Wall star Nathan Keoughan brings the character Pink to life on stage night after night, showcasing the tortured life lived by the singer.  Keoughan believes that many rock fans are attracted to the opera because of its creative use of the album, while still telling a story that is worth hearing.
Pink Floyd fans who are interested in seeing the show can head to the Cincinnati Music Hall to watch the production, which will be available until July 31.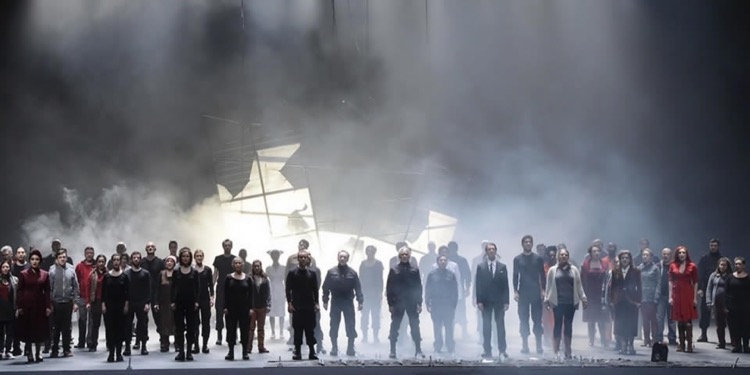 Another Brick in the Wall Opera Show Times
When: July 20, 21, 26, 28 & 31 @ 7:30 p.m.
Where: Cincinnati Music Hall
Show Length: 2 hours and 30 minutes
Tickets are available to purchase online at the Cincinnati Opera website. Ticket prices range from $35 to $180, depending on the seats you choose during the checkout process.
Also, it's recommended to reserve your tickets ahead of time due to limited showtimes for this production. Right now, it's unknown if this opera will make a tour of the United States after the Cincinnati performance is complete.
---