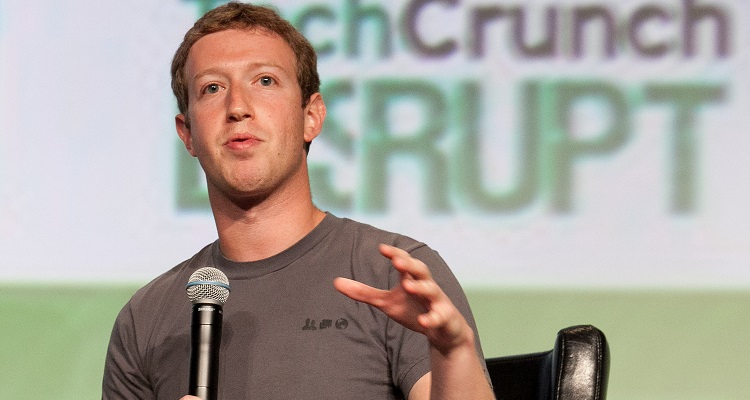 Facebook becomes Universal Music UK's neighbor.
Facebook will move to a new office at Kings Cross by 2021.  The social media company will acquire 611,000 square feet across three buildings.  Facebook's British headquarters will be close to Universal Music UK's new King's Cross office as well as PRS for Music, Google, Vevo, and Havas.
---
Elton John unveils MenStar.
Elton John has teamed with Prince Harry to launch MenStar, a $1.2 billion initiative to combat AIDS.  They announced the initiative during the second day of the international 2018 AIDS conference.
---
The Austrian music market grows thanks to streaming.
The Austrian music market has reported 2.5 billion songs streamed in the first half of 2018, up nearly 67% year-over-year.  Streaming sales jumped 61.1% to €23.2 million ($27.2 million).  Spotify, Apple Music, Amazon Music Unlimited, and Deezer generated €21.1 million ($24.7 million).  Video streams (primarily from YouTube) generated a paltry €1.4 million ($1.6 million).  Revenue from downloads also decreased 18% year-over-over to €5.6 million ($6.6 million).
---
Female artists step forward to accuse Austrian music festival of protecting a conductor.
Five musicians have accused Tyrolean Festival Erl organizers of failing to act on sex abuse complaints.  Gustav Kuhn, an Austrian conductor, allegedly bullied, groped, and subjected the female musicians to unwanted kisses between 1998 and 2017.  Belarusian violinist Aliona Dargel, German soprano Bettine Kampp, Albanian violinist Ninela Lamaj, German mezzo-soprano Julia Oesch, and Swiss soprano Mona Somm were "outraged that despite the well-known facts, necessary consequences have not been drawn so far."
---
XL Recordings delivers another strong year — and a £20MM dividend
This one was actually from a filing last week, but it looks like XL Recordings is continuing to show solid revenues and profits.  XL, home to Radiohead, Adele, and Sampha, among others, delivered a slightly-down revenue total of £48.8 million ($64.4 million) and a dip in pre-tax profits to £11.4 million ($15.1 million) for 2017.  But the real kicker was a handsome £20 million dividend payout enjoyed by co-founder Richard Russell and part-owner Beggars Group.
---
LiveXLive reports a new live-streaming milestone.
LiveXLive has exceeded 25 million total festival livestreams in 2018.  The livestreams were primarily generated from 8 festivals – EDC Las Vegas, Rock On The Range, Country 500, Montreaux Jazz Festival, Rock in Rio Lisbon, and others.  The company's subscriber base has also grown to more than 489,000.
---
Anime music streaming service launching in the States.
ANiUTa, a Japanese anime streaming music service, will launch in the US on August 1st.  The service features over 10,000 tracks featured in anime favorites, including Fairy Tail, Violet Evergarden, and The Ancient Magus' Bride.
---
ABBA sales rise following movie's success.
Following the success of Mamma Mia! Here We Go Again, ABBA music sales have risen 57%.  The movie's soundtrack covering ABBA's hits, including 'Waterloo' and 'Fernando,' debuted at No. 20 on the Billboard 200 albums chart dated July 28th.  Nielsen Music tracked 19,000 equivalent album units in the week ending July 19th.
---
Russian rock groups protest music festival's 'militarization.'
At least six rock bands have dropped out of the Nashestiviye festival, one of Russia's largest open-air music festivals.  The groups are protesting the festival's militarization and cooperation with the country's Defense Ministry.  The Nashestiviye festival has featured tanks and military recruitment stands since 2013.
---
Taylor Swift sued over The Swift Life.
SwiftLife, a New York computer services company, has filed a lawsuit against Taylor Swift and app maker Guru.  The company alleges both have infringed on its trademark, an online management software dubbed SwiftLife.  Swift's app has also pushed down the software's Google search ranking.
The legal filing states,
"In filing this action, SwiftLife, whose business pales in comparison to that of Ms. Swift and Glu, is standing up for itself.  And much like Ms. Swift in her fights against the bullies she has encountered in her own life – seeks to enforce its rights in and to the SwiftLife trademark against Ms. Swift and Glu, both of whom are financial giants."
---
Judge grants Miley Cyrus time to dismiss lawsuit.
A judge has given Miley Cyrus and her legal team time to submit a full motion to dismiss a lawsuit.  Jamaican artist Michael May had sued the singer, alleging she stole his line, "we run things, things no run we."  Cyrus allegedly tweaked May's line to "we run things, things don't run we."
In a written statement, Judge Robert Lehrburger doubted the originality of May's line, putting the discovery phase of the lawsuit on hold.
"At this point, I'm going to stay discovery and allow the motion to be filed."
---
Bestival and Camp Bestival go 'cashless.'
British music festivals Bestival and Camp Bestival have signed an agreement with RFID specialist Tappit.  Both festivals will use Tappit's contactless payment wristbands in an attempt to streamline the payment process.  The festivals also hope to "capture more data" from festivalgoers.
Explaining the initiative, Rob da Bank, Bestival's co-founder and curator, told IQ Mag,
"Bestival has always been about escapism, creating an otherworldly wonderland where you can leave all the stresses of real life behind.  We think Tappit's wristbands can be a big part of that, reducing queues and hassles and making things a bit more carefree for festivalgoers.  They also give us the sort of real-time data insights that can help us with a lot of things like crowd management."
---
Paul Bongiorno named Senior Programming Manager at Emery Entertainment.
Emery Entertainment has named Paul Bongiorno as Senior Programming Manager.  The veteran agent will oversee the booking of all Emery Entertainment productions.
---
MPA CEO steps down.
Jane Dyball, CEO of Music Publishers Association Group (MPA) in the UK, has resigned.  She had overseen the organization along with MCPS, a London-based mechanical rights society, and PMLL, a sheet music association.
---
PPL signs Emeli Sandé.
Emeli Sandé has signed with PPL, a UK music licensing company, for the administration of her international neighboring rights collections.  She joins Bastille, Duke Dumont, Jessie J, Paolo Nutini, Rag'n'Bone Man, Rita Ora, and Tinie Tempah.
---
Warner/Chappell signs Reuben James.
Reuben James has signed a worldwide deal with Warner/Chappell.  The pianist/songwriter has previously collaborated with Sam Smith, Disclosure, Bruno Major, Little Mix, Callum Scott, and Tom Misch.
---
Featured image by JD Lasica (CC by 2.0)