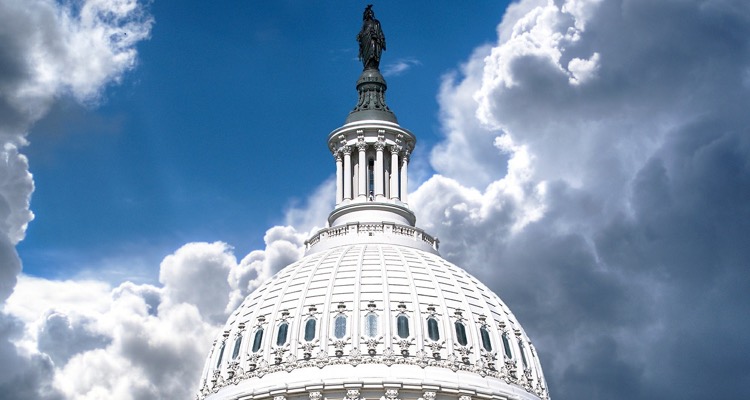 And just like that, the Music Modernization Act (MMA) has gone from sure-fire winner to a bill in trouble.  So who's fault is that?
Just a few months ago, the Music Modernization Act (MMA) was unstoppable and dashing towards the finish line.  A 415-0 approval in the House of Representatives was not only unbelievable, it heralded a new era of coordination for the music industry.
Or so it seemed.
Architects of the legislation were popping champagne corks at halftime.  An email from David Israelite, head of the National Music Publishers' Association (NMPA), read more like a victory speech than an update.
Unfortunately, the House landslide was hiding serious dissension against the MMA, from both inside and outside the industry.  And much of the opposition was not only deserved, but vastly underestimated.
Which might explain why all that opposition is suddenly starting to become a really big problem.
Just last week, public performance rights organization SESAC raised serious concerns about the MMA, threatening to derail the bill.
More accurately, SESAC's owner, Blackstone Group, questioned why the Music Modernization Act called for a government-commissioned mechanical licensing body, when mechanical licensing organizations already exist.
Not coincidentally, one of those existing organizations is the Harry Fox Agency (HFA), which is owned by Blackstone.  Accordingly, Blackstone feels that the HFA and others can already do the job of the 'Mechanical Licensing Collective,' or MLC, which would be created by the government under the MMA.
Blackstone says the MMA would kill at least 100 jobs at HFA.  Which doesn't sound like a big deal, unless it's your job we're talking about.
But other mechanical licensing organizations may also take serious hits, including Music Reports.  And the reason for that could lie in a crony deal cooked up by the NMPA and its major publishing constituents.
Since the MMA was drafted, critics have assailed the NMPA for creating legislation that benefits the biggest companies and executives, but few others.
The NMPA lost control of mechanical licensing years ago, and they've been blamed for creating Spotify's mechanical fiasco in the first place.  Once upon a time, NMPA owned HFA, which famously botched millions in mechanical rights licensing payouts.
Strangely, the NMPA helped structure Spotify's deal with HFA, even though it promulgated the crisis a few years later.  They're the arsonist and the fireman — and making lots of money from the blaze.
Ultimately, the NMPA dumped the toxic HFA into the hands of SESAC and Blackstone, which is now trying to protect its investment.
Corruption's a strong word.  But lots of aspects of the MMA — and its MLC creation — wreak of inside dealmaking.
For example, the MMA stipulates that all unclaimed monies collected by the MLC will be frozen after three years.  Then, that money will be redistributed to the largest music publishers, like Universal Music Publishing Group and Warner/Chappell.
The unclaimed royalties will be divided by marketshare, even though none of those publishers actually have any legitimate claim to the works in question.  The embarrassingly slim timeframe was even picked up by California Senator Dianne Feinstein*, yet nothing was changed in the bill.
*Updated 7.31: I originally attributed this concern incorrectly to Nancy Pelosi.
Of course, less sophisticated authors, who are unlikely to even understand what a 'mechanical license' is, will lose that money forever.  And so will companies like Spotify, which had to pay the money to begin with, only to see it go to the wrong person.
Is that fair?
But this gets worse.  According to numerous sources to Digital Music News, major publishers are already setting in motion a 'no bid contract' for SoundExchange to manage the MLC, with SoundExchange's acquisition of CMRRA likely acquired for this very purpose.
Which might explain why SESAC/Blackstone is so agitated.   Blackstone bought HFA to get a piece of the mechanical licensing administration market, and fix a broken operation.  But what good is that if the game is already rigged?
Already, this is starting to emanate a foul odor.  SoundExchange has processed billions worth of non-interactive streaming royalties in the U.S.  But they've also amassed hundreds of millions in unmatched royalties, while alienating critical partners like Pandora.
One reason why Pandora pulled out of SoundExchange is because a huge percentage of the money wasn't getting matched.  It was sitting in a bank account, while Pandora's financials were getting beaten up by Wall Street.  The obvious solution was to cut out the bloated middleman whenever possible.
Sadly, many SoundExchange-registered artists were recently blindsided by those direct deals.  Labels were getting the money, but who knows what happened to it after that.  Amidst the precipitous drops, SoundExchange's Michael Huppe refused to address plummeting royalty payments to artists, which only made things worse.
Perhaps the cherry on top is that Huppe makes an annual salary of more than $1 million, according to federal filings.  Which probably needs little additional commentary.
Meanwhile, groups like the Nashville Songwriters Association International are rallying against SESAC and Blackstone.  But maybe SESAC has a point.
After all, the MMA should be about paying songwriters and publishers their proper mechanical rights royalties — not about designating a government-created organization to control those payments.
Unfortunately, it looks like this bill is focused so heavily on benefiting the top 1% through the MLC, while letting everyone else eat cake.   The House didn't see that because they don't understand the music industry; they only read positive reports and press releases.
Now, the memo is finally circulating.
But the MMA is also trying to cram bad copyright down America's throat.
We've written a lot about oldies recording copyrights, and how pre-1972 artists are finding themselves screwed by U.S. Copyright Law.  Well, one way to un-screw those artists is to make all recording copyrights the same.  Same terms, and same term lengths, with one federal jurisdiction instead of 50 different State rules.
Unfortunately, the MMA has attempted to expand oldies copyrights with a Disney-style campaign.  So instead of simply granting federal copyrights to older works, the MMA is attempting to extend their terms while keeping arcane state-based laws.
That's great for whoever owns the Beatles catalog.  But it pretty much sucks for anyone else.  And older artists rarely get paid, anyway.
Accordingly, Google and tech interests have understandably fought back.
Soon after the House vote, Oregon Senator Ron Wyden introduced a measure that would align oldies with all other recording copyrights.  The Accessibility for Curators, Creators, Educators, Scholars, and Society (ACCESS) to Recordings Act offered a direct challenge to the CLASSICS Act, which is part of the broader MMA mega-bill.
Frankly, ACCESS isn't a radical counter-proposal.  Read the bill, and you'll find some pretty reasonable counter-demands.  But instead of compromising or realigning the Music Modernization Act towards something more logical, the industry seems intent on cramming this bill through the Senate.
Except that approach doesn't seem to be working anymore.  Instead, serious protests are coming from parties that aren't interested in a bill that disproportionately benefits a small group.
Maybe they should be listened to.
---