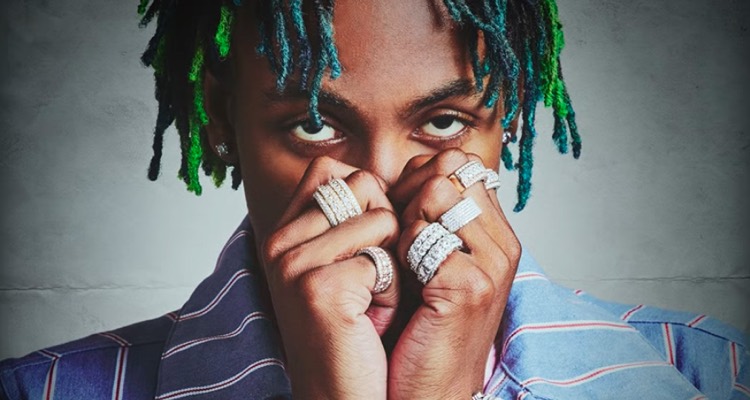 300 Entertainment took another hit to its image this week, thanks to harsh comments from Rich the Kid.
The rough commentary follows a high-profile dispute between 300 Entertainment and Migos, easily one of the biggest rap groups in the world.  Rich the Kid inked with 300 back in mid-2016, and has since shifted to Interscope.
Apparently the two-year deal went seriously sour, with Rich the Kid unloading on the label on Instagram.  "Fuck 300, y'all suck," Rich blasted in a now-deleted IG video.
"Listen, y'all gotta let me out this damn contract. I don't wanna be with y'all no fuckin' more. I told y'all I get y'all this money back. I don't wanna be with y'all label no more. Y'all suck. Y'all is trash.
"Listen, young independent artists, do not sign with 300 Ent. They're the worst, worst label ever."
The unfiltered attack presents another challenge for Lyor Cohen, one of the labels co-founders.
Cohen started 300 Entertainment with Kevin Liles, Roger Gold, and Todd Moscowitz back in 2012, before departing in late-2016 (shortly after Rich the Kid was signed).  These days, Liles is running the show, while Cohen heads the latest iteration of YouTube Music.
300's roster is deep, and heavily focused on rap.  That makes attacks like these pretty damaging, though a lot of artist disputes are unfortunately one-sided.  Part of the problem is that labels have already been judged as predatory and exploitative in the court of public opinion, a tag that often blurs disputes like this one.
Earlier, Cohen's 300 was mired in a dispute with Migos, who angrily left the label this year.  Among other issues, the group alleged that 300 forcibly withheld music from being released.   "300 was the biggest hurdle," Migos member Offset told Complex.
"They tried to hold us against our will. It wasn't never no in-house hurdles we ever had, like where it had been a problem. With 300, that was the biggest thing, going through times and situations with them. And we still did them right. Left them a nice piece of work."
Migos estimated that the group spent $500,000 in legal fees to extricate itself from its 300 deal.
Just recently, Lyor Cohen defended 300's record with Migos, arguing that the label knew best.  "[Migos release] Culture was a huge success, right?" Cohen told Pitchfork.  "Oftentimes artists get upset with labels but I think part of being a label is being truthful."
"Oftentimes, record companies have to make unpopular decisions but the spirit of that is intended for the artist's benefit and the consumer's benefit as well. I believe Culture was a classic. It was very tightly constructed—much more tightly constructed than Culture II was."
---