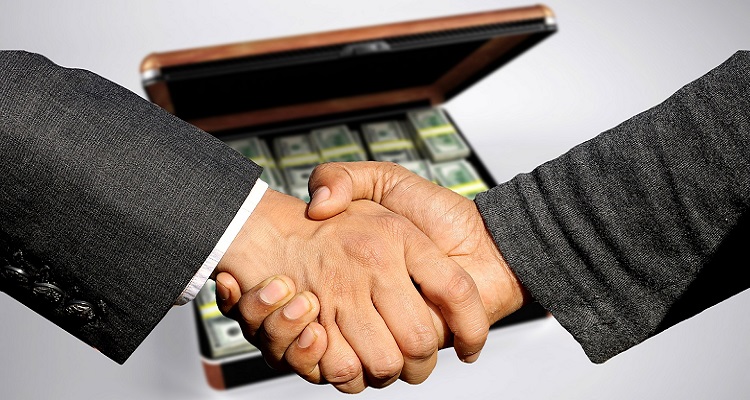 Streaming revenue continues to climb, while Sony Music confirms hefty Spotify payday and a 100% stake in EMI Music Publishing.
Sony Corp. has released its fiscal Q1 / calendar Q2 2018 financial report.
Sony Music's streaming revenue for the first half of 2018 reached $943.7 million, up 39.1% over the first half of 2017.
For its fiscal Q1 – the three months ended June 2018 – Sony Music reported ¥181.5 billion ($1.66 billion) in sales, up 12.9% over the same quarter last year.  Operating income totaled ¥32.1 billion ($294.2 million), up 7.1%.
Recorded music revenue reached ¥99.7 billion ($914.2 million), up 1.7% over the same period last year.  Yet, this number is down 10.7% over Sony's Q4 2017 ($1.01 billion), and 24.1% over Q3 2017 ($1.13 billion).  Sony attributed the decrease to a "new accounting standard."
Streaming revenue hit ¥52.2 billion ($478.1 million), up 38.2% year-over-year, and made up 83% of Sony Music's total digital revenue.  Downloads continue to plummet, with revenue totaling ¥10.7 billion ($97.8 million), down 19.1% year-over-year.
Other revenue, including public performance, broadcast, sync, merchandising, and live performances, totaled ¥14.3 billion ($131.5 million).  This number is down 1.9% year-over-year and notably less than the past three fiscal quarters.
Physical sales also continue to plummet, totaling ¥22.6 billion ($206.8 million) and down 45.3% year-over-year.
Nogizaka46's synchronocity ranked as the top-selling recorded music project for the fiscal quarter ended June 30th, 2018.  Utada Hikaru's Hatsukoi, Keyakizaka46's Hashiridasu Shunkan, Camila Cabello's Camila, and Dave Matthews Band's Come Tomorrow rounded out the top five.
For the fiscal quarter ended June 30th, 2017, Harry Styles' self-titled album ranked as the best-selling recorded music project.
In addition, confirming an earlier Digital Music News report, Sony sold 50% of its shares for ¥82.6 billion ($768 million).
The sale resulted in a pre-tax gain of ¥53.9 billion ($501 million).  Sony stated it shared some proceeds to "its artists and distributed labels."  Sony's remaining shares in Spotify have a gross fair value of ¥95.3 billion ($862 million).
Finally, Sony Corporation of America (SCA) has acquired the Michael Jackson estate's 25.1% interest in Nile Acquisition, LLC.
Sony's wholly-owned subsidiary paid $287.5 million for the acquisition.  As a result, Nile – which had a 40% equity interest in EMI Music Publishing – will become another wholly-owned subsidiary.  In turn, subject to regulatory approval, this means Sony now has a 100% stake in EMI.
You can check out Sony Corporation's complete financial report here.
---