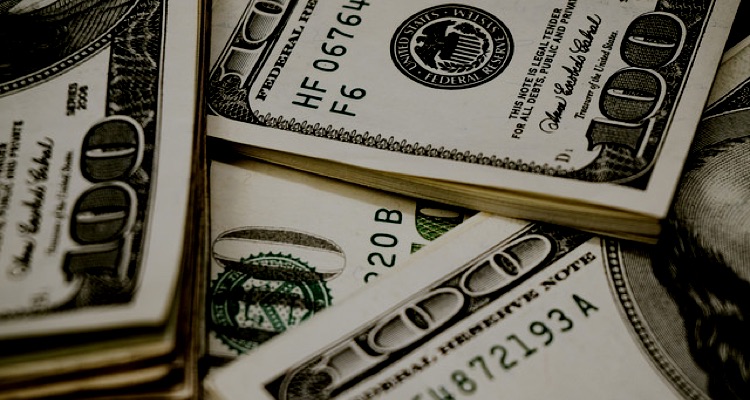 Instagram Stories copied Snapchat.  Now, YouTube Stories copies Instagram.
YouTube has reportedly started testing a Stories-like feature on its video platform.  According to Android Police, which first spotted the feature, it looks very similar to Instagram Stories' UI and will likely function exactly the same.
---
The Big 3 sue Cox Communications.
Sony Music, Universal Music Group, and Warner Music Group have filed a lawsuit against Cox Communications.  Citing BMG v. Cox, the labels accuse Cox of knowingly contributing to and reaping substantial profits from "massive copyright infringement committed by thousands of its subscribers."
---
WMG acquires Uproxx.
Warner Music Group has bought Uproxx Media Group and its portfolio of websites – HitFix, Dime, and Uproxx, but not BroBible.  Benjamin Bank, Uproxx CEO and Chief Creative Officer, and Jarret Myer, co-founder and publisher, will maintain editorial independence.
---
UMG pushes a new playlist on Apple Music.
Universal Music Group (UMG) has launched an exclusive playlist on Apple Music – Peaceful Music.  The label, along with composer Max Richter, co-created the 51-track playlist with Apple's curator team.
---
Apple's HomePod gains a substantial market share from Google and Amazon.
Consumer Intelligence Research Partners (CIRP) has found Apple has sold three million HomePods in the US.  Between March and June, the HomePod's market share doubled to 6% and now has a "small but meaningful" share in the smart speaker market.  Amazon now has a 70% market share, and Google 24%.
Yet, CIRP warns,
"[The HomePod] took a small share of the market from both Amazon and Google.  Still, Amazon has a two-year head start, and Amazon and Google each have a low-priced device that accounts for at least half of unit sales, so it's not clear how much further Apple can establish itself in the market without a more competitive model."
---
Face it – people just don't want to listen to news shows on the radio anymore.
Radio Joint Audience Research Limited (RAJAR), a UK audience measurement company, found BBC Radio 4's Today program has lost 839,000 listeners year-over-year.  Radio 5's Live Breakfast show has lost 337,000 listeners.  The BBC spun the news, blaming "a quieter news agenda."  Yet, music and entertainment shows went up.  Absolute's breakfast show added 306,000 listeners and Kiss Breakfast added 42,000.
---
Murdered drill rapper admitted the genre incited violence.
Prior to his fatal stabbing on Wednesday, drill rapper Siddique Kamara said in a YouTube video,
"You see with the crime that's happening right now, music does influence it.  You've got to put your hands up and say drill music does influence it."
Yet, he also revealed drill music merely reflects the reality of young impoverished black Londoners.  Kamara also provided a solution authorities in Britain have failed to implement.
"Knife crime and gun crime has been going on way before drill music … 10 years, 20 years, people were still getting cheffed up [attacked with knives].

"There [are] many ways to solve it – you can bring out youth clubs, you can bring out many other things, invest money in other things to help the community, but you don't want to do that – you just want to use an excuse with drill music."
---
ESNS unveils Europe Talent Awards.
Eurosonic Noorderslag (ESNS), an annual Dutch dual festival and conference event, has launched the Music Moves Europe Talent Awards.  The new prize, which replaces the European Border Breakers Awards (EBBAs), will celebrate "new and upcoming artists from Europe and support them in order to help them develop and accelerate their international careers."
---
Will video contests save Vertigo?
Vertigo, a social music app, has unveiled a new feature to attract users –Make the Video Contest.  The app promises to pay winners cash, exclusive signed merchandise from artists, and 'fun perks' each day for submitting their own 'unique' music videos.
---
"Sshhh…don' tell anyone what I'm listening to."
According to a study from Play USA, Colorado, California, New York, Washington, and Nevada ranked as the states that most indulge in 'guilty pleasure' music.  On Google, listeners searched for cheesy music the most in these states.
---
Pogoseat announces deal with Ticketmaster.
Pogoseat, a ticketing platform, has announced a partnership with Ticketmaster.  The deal allows Pogoseat to use Ticketmaster's open ticket platform and use its API to provide additional services in the UK and Europe.
---
Pink cancels Sydney performance.
Pink has canceled her first of nine performances in Sydney due to a respiratory infection.  The singer would've performed on Friday, August 3rd.  Live Nation will reschedule the performance for a later date.
Pink wrote on Twitter,
"Hi, my Sydney friends.  It's with great frustration that I bring you this news 🙁  Friday's show will be postponed.  I was hoping a couple of days of rest would help me kick this sick, but not at the speed I was hoping for.  I appreciate your well wishes and understanding + I'm sorry."
---
BASCA announces Board and Committee election results.
The British Academy of Songwriters, Composers, and Authors (BASCA) has confirmed Crispin Hunt, Gary Carpenter, Issie Barratt, Mark Ayres, Marc Sylvan, Helienne Lindvall, Paul Hartnoll, William Sweeney, and Rupert Hine will retain their seats on the Board.  Stephen McNeff will return alongside newly-elected members Martyn Ware, Dru Masters, and Orphy Robinson.  BASCA will announce two indie board members at a later date.  The professional association will also move to new offices at 'The Ministry' in South London.
---
Hard Rock makes a key appointment.
Hard Rock International has appointed Ken Blaustein to the newly-created role of Director of Music and Artist Relations.  He'll oversee music programming, artist and lifestyle partnerships, industry relations, experiential activations, data integrations, and the development of original content offerings.
---
Eshan Shah Jahan joins Symphonic Distribution.
Symphonic Distribution, a label services and distribution company, has hired Eshan Shah Jahan as Head of Product.  He previously served 11 years at The Orchard, most recently as Senior Vice President of Product Engineering.  Jahan will work in New York.
---
Spotify's Andrea Ingham joins BuzzFeed.
Andrea Ingham, Spotify's former National Director of Sales in Australia and New Zealand, has joined BuzzFeed as the company's first Vice President of Business Partnerships.  She'll oversee brand partnerships and legal advertising solutions.
---
Lionsgate signs with UMPG.
Lionsgate has signed a long-term agreement with Universal Music Publishing Group (UMPG).  The publisher will represent Lionsgate's music publishing properties worldwide.  Both companies will also work together to create in-house opportunities by using UMPG's songwriters and catalog of songs in Lionsgate's film, television, and digital projects.
---
Featured image by Pictures of Money (CC by 2.0)