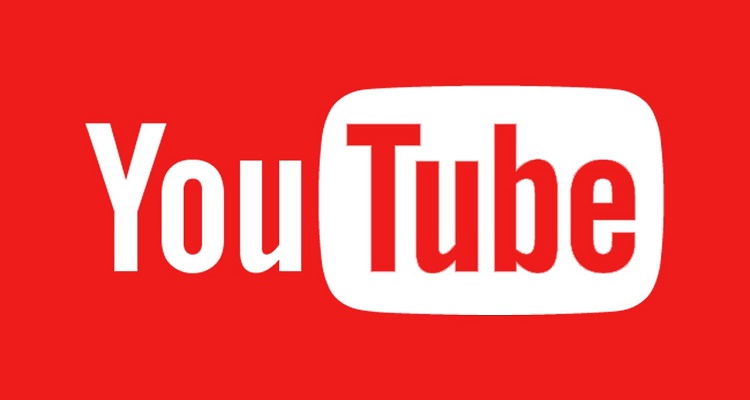 YouTube wants to expand – literally.
YouTube is now looking to expand its San Bruno, California headquarters.  The city presented four separate development plans for the public to consider.  YouTube reportedly favors 2.3 million additional square feet of office space that would bring 10,000 new jobs to the area.  The majority would belong to YouTube, with a small portion available for local businesses in San Bruno.
---
WOMAD blasts the UK's 'humiliating and hostile visa system.'
World of Music, Arts, and Dance (WOMAD) founder Peter Gabriel has lambasted the UK government's foreign policy.  Visa issues reportedly prevented several international acts from performing at the 2018 WOMAD festival.
In a letter written to British newspaper The Times, Gabriel said,
"The right to travel for work, for education and even for pleasure is increasingly being restricted, often along racial and religious lines.

"Some of these artists no longer want to come because of the difficulty and cost involved, as well as the delays with visas and the fear that they will not be welcome in our country."
---
Promoter warned over large posters in UK town.
The Leicester City Council has warned it could prosecute the promoter of Craig David and Rita Ora.  The Liz Hobbs Group reportedly advertised the upcoming November 1st performance with "large posters" that obstruct the view of motorists.
A post on Twitter reads,
"Large fly posters have been put in a dangerous place on Hinckley Road and Braunstone Gate.  These will be removed and the business fined."
---
AdRev pays out more than $100 million in YouTube music rights.
AdRev, a rights administration service that represents the music rights for more than 320 million videos on YouTube, has paid out over $100 million to publishers and TV/film production libraries.  The company has also reported a higher uptick in revenue streams from Instagram videos posted on YouTube.
---
The DA reviews rape charge against Backstreet Boys' Nick Carter.
The Los Angeles County District Attorney's Office is now reviewing sexual assault charges against Nick Carter.  The Santa Monica Police Department presented the DA's office with rape charges against the former Backstreet Boys singer on July 31st.
Lieutenant Saul Rodriguez said in a statement,
"I can confirm a victim came forward to Santa Monica PD in Feb. 2018 regarding an alleged sexual misconduct involving Mr. Carter in 2003.  Following an investigation, the case was presented to the LA DA's Office on July 31, 2018 for review."
---
Here's a fun way to celebrate 30 years.
Sub Pop Records and Alaska Airlines have teamed up to celebrate the 30th anniversary of the record label.  Alaska Airlines branded a jet with multiple Sub Pop logos.
---
Apple shutters App Store Affiliate Program without notifying partners.
Apple has shut down an App Store Affiliate Program that shared revenue from third-party links to purchase apps and in-app content.  The move harms editorial websites that generated revenue from linking apps, including music and mobile games.  In a desperate post, TouchArcade, a mobile games website, wrote,
"I genuinely have no idea what TouchArcade is going to do.  It's hard to read this in any other way than 'We went from seeing a microscopic amount of value in third-party editorial to, we now see no value.'

"I don't know how the takeaway from this move can be seen as anything other than Apple extending a massive middle finger to sites like TouchArcade, AppShopper, and many others…"
---
Scooter Braun launches fitness venture.
Rumble, a group fitness company, has announced a partnership with Scooter Braun's SB Projects.  Dubbed At-Home 360, the venture promises a "digital fitness experience" with "Hollywood-style production," creating fitness equipment with digital programming.
---
When you just really have to attend a rap concert out of state…
Police in Texarkana, Texas arrested 18-year-old Zemarcius Devon Scott after he attempted to steal a plane to fly to a rap concert in another state.  Authorities found him sitting in the pilot's seat of an American Eagle twin-engine jet.  Scott reportedly told police there wasn't much to flying a plane except for pushing buttons and pulling levers.
---
Music Row to honor Robert K. Oermann.
Veteran music industry journalist Robert K. Oermann will receive a special honor at the 2018 Music Row Storytellers honoree.  He first started writing 40 years ago in Nashville, documenting and chronicling stories in the city.
---
NetEase partners with King Records.
Chiniese online platform NetEase Cloud Music has announced a master recordings licensing partnership with King Records, a Japanese label.  Users in China can stream the entire King Records library on NetEase.  The Japanese label has produced local music, including J-Pop, Anime, and Elka offerings.  Japanese music has proven popular in Chinese, especially among young fans.
---
Composer Daniele Gatti dismissed over sexual misconduct.
The Royal Concertgebouw Orchestra in Holland has fired Daniel Gatti, its chief conductor.  The Washington Post had reported he engaged in "appropriate behavior" with several female colleagues.  Gatti's lawyer has lambasted the report, calling it a "smear campaign."
"[Gatti] has asked me to inform all media that he is extremely surprised and that he firmly denies all sorts of allegations.  The maestro has asked his lawyers to protect his reputation and to take all needed actions should this smear campaign continue."
---
A2IM announces promotions and a new executive committee.
The American Association of Independent Music (A2IM) has announced its executive committee.  Hopeless Records owner Louis Posen will serve as Chairman, Concord Music Group COO Glen Barros as Treasurer, and Kill Rock Stars President Portia Sabin as secretary.
A2IM has also promoted Lisa Hresko and Marcus Assenmacher.  Hresko will serve as Director of Member Services and International Relations. Assenmacher will serve as Director of Events.
---
Stingray makes aggressive, unsolicited bid for Music Choice.
Stingray Digital Group, a Canadian music and video content provider, has offered to purchase Music Choice for $120 million.  The provider reportedly presented its unsolicited bid to Music Choice management and has reached out to the company's owners – Comcast, Charter Communications, Cox Communications, Sony Corp. of America, WarnerMedia (formerly Time Warner), EMI Music Publishing, Arris, and Microsoft.  Music Choice hasn't accepted the bid, yet Stingray confirmed it remains "under review by the unitholders."
In a statement, Eric Boyko, Co-founder, President, and CEO of Stingray, said,
"We believe that our formal offer to purchase has strong merit and would bring a significant return on investment for Music Choice unitholders.  Music Choice would benefit greatly from joining forces with Stingray, given that we are well positioned to expand and build Music Choice's product portfolio and distribution in the United States and around the world."
---
Max Martin musical headed to London.
A musical based on the music of Swedish singer/songwriter Max Martin will head to London's West End theater.  He now collaborates on the show.  Martin has previously worked with Adele, Britney Spears, Katy Perry, Justin Timberlake, and Taylor Swift on major pop singles, among many others.
---
Cypress Hill signs with BMG.
BMG has signed with Cypress Hill.  The Latino hip-hop duo will release its next album, Elephants on Acid, on September 28th.
---