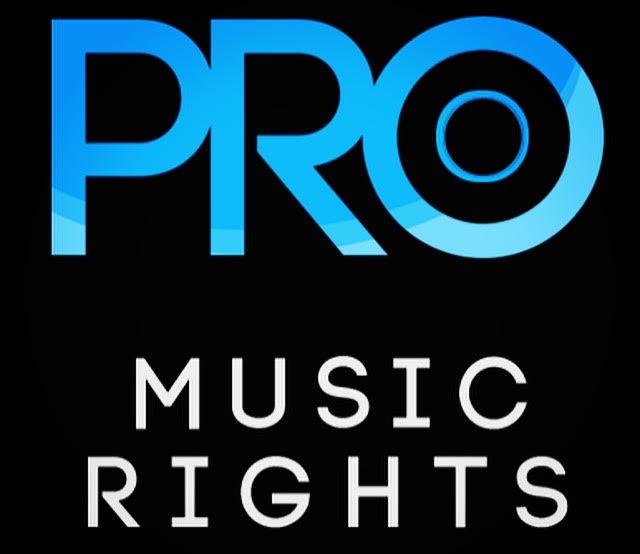 Pro Music Rights — the fifth Public Performance Rights Society In U.S. — now controls a  market share of 7.4%.
The following announcement comes from Pro Music Rights, a company that has partnered with DMN with to help broaden their awareness within the music industry.
Pro Music Rights is the fifth-ever formed Public Performance Rights Society in the United States, one that controls a market share of 7.4% in the U.S. and represents works with such notable acts as Snoop Dogg, A$AP Rocky, Wiz Khalifa, Pharrell, Young Jeezy, Juelz Santana, Lil Yachty, MoneyBaggYo, Larry June, Trae Pound, Sauce Walka, Trae Tha Truth, Sosaman, Soulja Boy, Lex Luger, Lud Foe, SlowBucks, Gunplay, OG Maco, Rich The Kid, Fat Trel, Young Scooter, Nipsey Hussle, Famous Dex, Boosie Badazz, Shy Glizzy and many more.
Pro Music Rights pays 100% of all Public Performance Royalties directly to the performers, songwriters, publishers, and legally-entitled rights holders who have joined Pro Music Rights on a monthly basis.  Jake P. Noch founded Pro Music Rights as its current Chief Executive Officer after experiencing firsthand the systematic issues that plague the field of Public Performance Rights.  Those issues have hindered the ability of performers, songwriters, publishers, and the creative community as a whole to earn a livelihood.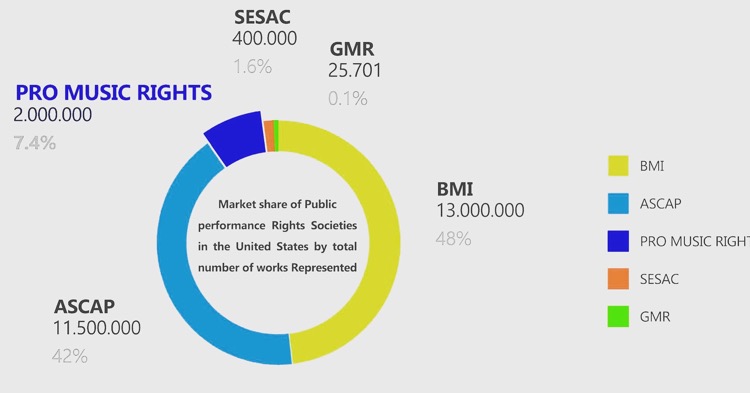 Pro Music Rights brought in Grammy Award-winning engineer and producer Paul Ring to act as the President of Pro Music Rights.
Ring has had a long tenure of success as President of two prominent record companies that have been distributed exclusively through Universal Music Group over the past 23 years.  Ring's tenure began in 1995 as President of Private Eye Records, which had legendary artists such as Rick James, Cameo Gap Band, and James Brown.
In 2000, he launched Bungalo Records, which has sustained a rich and diverse history of great artists and producers including Rodney Jerkins, DJ Quik, and Patti LaBelle.
Pro Music Rights also brought in Livio Harris as the Senior Vice President of Global Operations.  Harris is a powerhouse executive who began his career as a singer/songwriter and signed to a major label in 1990 called Uptown Records (the home of Jodeci, Mary J. Blige, Guy, and more).
With his experience as an artist, the natural progression for Livio was climbing up the industry ranks as an executive who has amassed over 30 years of industry experience.  He has advanced from being a former recording artist, entertainment manager, artist development executive, VP of Tier2 Films, and Executive VP of Notting Hill Music Publishing.
Livio has worked with many music companies such as Elektra Records and Epic Records as an A&R Consultant.  Livio also ran and developed Notting Hill Music Publishing (U.S.) for over 21 + years.
Livio has been credited for a significant amount of Notting Hill's U.S. catalog, which includes Will Smith, The Pussycat Dolls, Beyonce, Destiny's Child, Eminem, Outkast, Nelly, Michael Jackson, and DJ Khaled, to name a few.