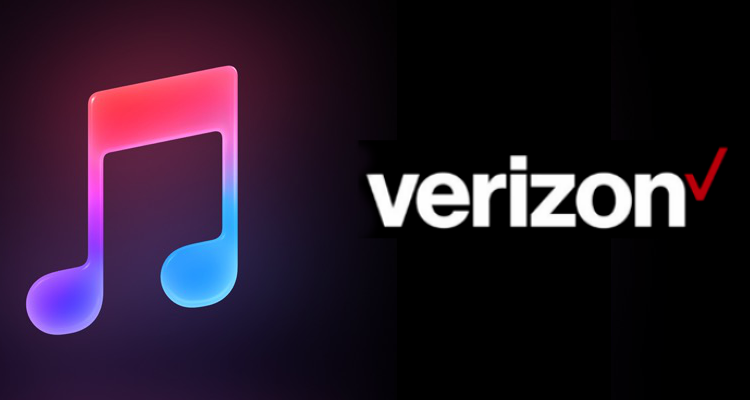 Will Verizon's deal solidify Apple Music's lead in the US?
Verizon has announced an exclusive promotion.
In partnership with Apple, the telecommunications conglomerate has offered a new bundle — 6 months of Apple Music for free.  The promotion starts on August 16th and is available to users on Verizon's high-priced Unlimited plans – Go Unlimited, Beyond Unlimited, and Above Unlimited.
Typical Apple Music trials last for 3 months, almost without exception.  So this offers a powerful extension for potential subs.
The Unlimited plans start at $75 and go up to $95 for a single line.  The offer extends to both new and existing Apple Music users as well as Verizon Unlimited customers.
Angie Klein, Verizon's Vice President of Marketing, hinted that the promotion is "just the first step in an exclusive partnership with Apple."
So, what exactly do Apple and Verizon have in mind?
Breaking down Apple and Verizon's long-term play.
The partnership makes sense for both companies.
For Verizon, the deal counters recent announcements from other major carriers.
AT&T, for example, offers WatchTV, a live TV streaming service, on select &More Premium plans.  Users can also select a subscription to a premium video service – HBO, Cinemax, Showtime, and Starz – or a subscription to Amazon Music Unlimited or Pandora Premium.  T-Mobile offers free streaming on Netflix.  Sprint bundles both TIDAL and Hulu on higher-priced plans.
The 6-month offering may also help the telecommunications conglomerate solidify its market lead.
Verizon currently has well over 151.48 million subscribers, making it the largest US carrier in the United States.  Yet, in a recent SEC filing, AT&T has revealed it now has 146.89 million subscribers in the US.  Counting subscribers in Mexico, the rival conglomerate has 163.29 million subscribers in North America.
T-Mobile has more than 74.04 million subscribers.  Sprint has around 32.12 million.  US regulators have yet to reach a decision on their upcoming merger.
Switching gears, despite dubious and misinformed reports signaling the contrary, Apple Music has taken the lead in key streaming music markets – the US, Canada, and Japan.  Confirming a recent Digital Music News report, Apple CEO Tim Cook recently asserted during the company's Q3 2018 report,
"It appears to us that we took the leadership position in North America during the quarter, and we had the leadership position in Japan.  So, in some of the markets that we've been in for a long time, we're doing quite well."
Around the world, however, the streaming music service lags far behind Spotify, 50 million subscribers to well over 83 million.  Yet, Spotify has yet to partner with a US carrier, meaning it could very quickly lose much-needed market share.
So, for Apple, the decision to partner with Verizon gives it access to millions of potential consumers once the six-month trial ends.
As Klein explains,
"It gives our customers exactly what they want: Apple's best-in-class music streaming experience, paired with an unlimited plan tailored to them, on the network they deserve.  And now that you can mix and match our unlimited plans, every person in your family can stream worry-free on the unlimited plan they need, without paying for things they don't – and enjoy all the music they want for six months free with Apple Music with this exclusive offer in the U.S."
It remains unclear, however, how many 'Unlimited' customers Verizon actually has.  So, Apple's partnership with Verizon could ultimately prove to be irrelevant in terms of long-term market share.
---