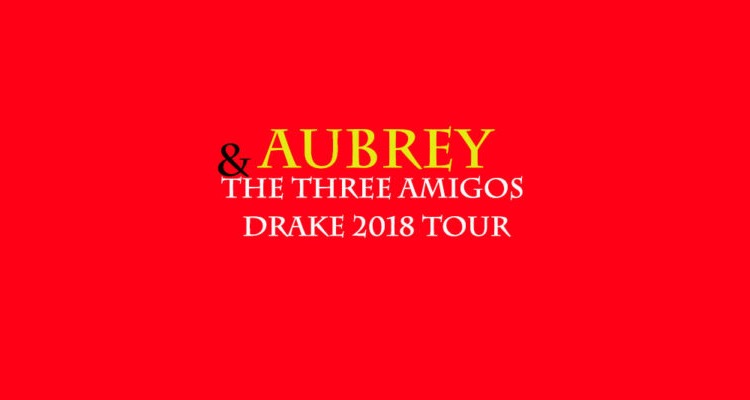 Drake and Migos have postponed the upcoming The Aubrey and the Three Amigos Tour for a second time, supposedly due to production issues.
The tour was slated to begin on Friday, August 10 at the Kansas City Spring Center, but now it'll kick-off on Sunday.
News of the postponement came via a tweet from Sprint Center, where the event was due to be held. The tweet says all tickets sold for the opening night will be honored for tonight's showing. The St. Paul show that was scheduled for tonight has been postponed and will be announced at a later date.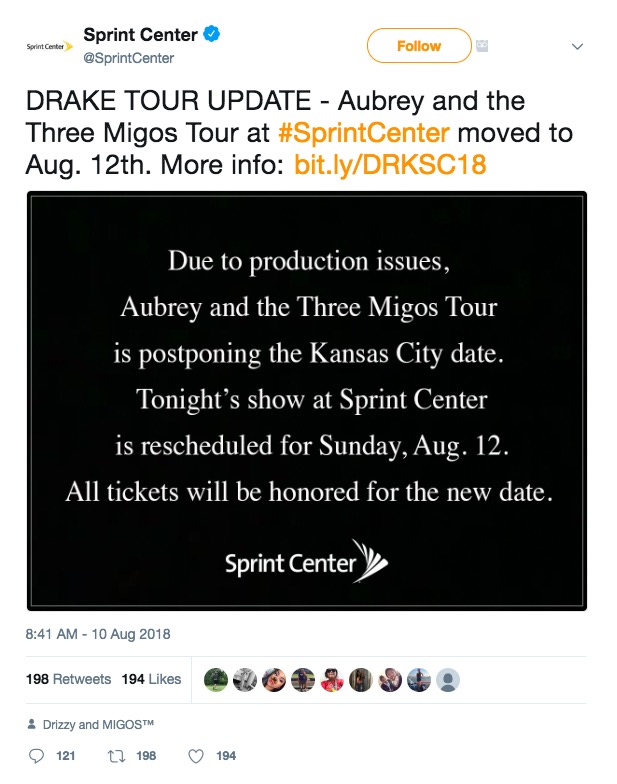 According to a spokesperson for Drake, the rappers felt like they needed the delay to deliver a high standard tour experience to their fans.
No further delays or postponements for the tour have been announced, but some industry insiders are speculating that the tour was postponed due to low ticket sales.
That rumor is unsubstantiated, and spokespersons for both Drizzy and Migos have reiterated the production issues line.
However, low ticket sales have also been rumored to be the reason why Drizzy's current rap rival, Pusha T, canceled several upcoming shows on his Daytona Tour. That event kicked off on August 2nd in Milwaukee, Wisconsin, but since the dates in St. Louis, Cincinnati, Grand Rapids, Silver Spring, Cleveland, Charlotte, San Antonio, Dallas, and North Myrtle Beach have been canceled outright.
Pusha T and his media team never released an official statement about the cancellations, so at least the media team serving Drizzy and Migos have been much more open in that regard.  Drizzy and Pusha T have current beef after Pusha T revealed to the world that Drizzy had a son.  Drizzy confirmed the news in his latest album, Scorpion.
Rumors swirled about the reveal, with some reports suggesting Kanye West may have let Pusha hear some of the Scorpion album in advance, allowing him to write his Drizzy diss track, "The Story of Adidon."
---