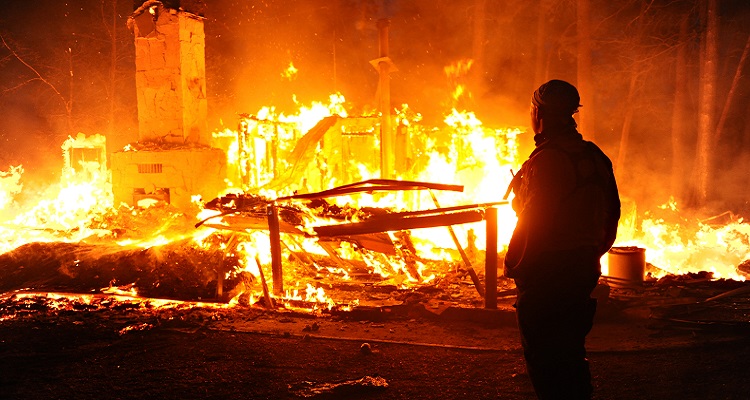 Seven years after launching its IPO, Pandora's cash burn reaches $407 million.
Bloomberg examined 150 technology companies in the US to discover their burn rate and found Pandora Media has "burned cash for years."  The company has had "cumulative annual cash from operations of negative $407 million since its 2011 IPO."
---
Hedge funds buy Spotify shares, increasing its valuation to $8 billion.
According to a report from Bloomberg, Spotify has attracted prominent hedge funds in its second quarter.  Philippe Laffont's Coatue Management, George Soros' Soros Fund Management, and Louis Bacon's Moore Capital bought stock in the company.
Coatue bought 2.17 million shares – a 1.2% stake.  Soros added 728,700 shares.  Moore bought 240,000.  Other hedge funds that purchased shares in Q2 2018 included Steadfast Capital (1.45 million), Lansdowne Partners (1.16 million), and Jericho Capital (1.14 million).  Tiger Global Management, an investor prior to the direct listing, has a 7.2% stake valued at $2.2 billion.
As a result, Spotify has added $8 billion in market value following its April 3rd debut on Wall Street.
---
Live Nation and Pandora announce partnerships with T-Mobile.
T-Mobile has announced its customers will receive a free year of Pandora Plus.  The US carrier has 75.6 million consumers, giving Pandora access to a large user base.
T-Mobile has also struck a deal with Live Nation to offer reserved seats at sold-out events as well as discounted tickets.  Customers will also skip lines at select events with 'Fast Lane,' along with a dedicated concession line and free lawn chairs.
---
AdRev partners with APM Music.
AdRev now administers and monetizes APM Music's library through YouTube Content ID.  APM Music, a production music company, has around 600,000 tracks with 50 unique libraries.  Its catalog includes indie tracks, stadium anthems, and trailer cues.
---
Have urban music artists glorified drug culture and violence?
Colombian reggaeton singer J Balvin has criticized urban music artists for romanticizing drug culture, drug dealers, and violence.
In a lengthy post in Spanish on Instagram, he urged musicians,
"Lately our music genre is more focused on the attitude of criminals and drug dealers than music.  As a representative of the genre, I want to express that attitude was the one that damaged my country for generations and affected the world culture with the same vice."
---
Sony Music closes its Finnish booking arm.
After 10 years in business, Sony Live has closed.  Fullstream Agency, a Helsinki-based company, has taken over Sony Music Finland's booking division.  Sony Live had represented dozens of artists in the country, including Janne Ordén, Eini, Mäkki, and Sima.  Fullstream previously acquired hip-hop agency Rahina Live.
Fullstream has also appointed 20-year veteran Maija Kaarna as a domestic booking agent.  She brings rap artist Asa and reggae artist Puppa J.
---
Warner/Chappell sues to retain Frank Siniatra songwriter's works.
Warner/Chappell has filed a 'Summons with Notice' in New York against Bourne Co.  The American music publishing division of Warner wants to retain the US rights to works composed by former Frank Sinatra songwriter, Jimmy Van Heusen.  Bourne Co. owns the worldwide rights to Heusen's compositions.  According to Warner/Chappell's court filing, Bourne claimed the right to terminate Warner's grip on the compositions under British law.
---
Apparently, you can't create any festival with 'chella' in it.
Coachella Music Festival and Goldenvoice have asked a California Central federal court for a partial win in its lawsuit against Filmchella, a movie festival.  Both companies claim the name Filmchella infringes on Coachella and is "confusingly similar."
---
Nigerian government bans 'This is Nigeria' parody video.
Nigeria's broadcasting commission has banned rapper Falz 'This is Nigeria,' a parody of Childish Gambino's 'This is America.'  He tackled topics including corruption, nepotism, and insecurity.  The regulatory body reportedly has a problem with the following line, calling it "vulgar,"
"This is Nigeria, everybody be criminal."
---
Tencent stock sees rare decline.
Following disappointing Q2 2018 results, Chinese media and tech giant Tencent's Hong Kong stock has dropped.
Net profit fell to ¥17.9 billion ($2.6 billion).  Analysts expected ¥19.6 billion ($2.8 billion).  Revenue rose 30% to ¥73.6 billion ($10.6 billion), far below the ¥77.3 billion ($11.1 billion) analysts expected.  Bloomberg has noted Tencent's market value has fallen $160 billion so far this year.  Tencent's shares closed at HK $336 ($42.80), down 3.6%.
---
Jack Richardson removed from London Music Hall of Fame.
The London Music Hall of Fame and London Music Awards have stopped using Jack Richardson's name.  His family had sought royalties from the London Music Hall of Fame for using his name to promote London Music Week events.  Richardson's son Garth confirmed the family had sought financial compensation from the non-profit organization for six months.
Speaking with The London Free Press, Mario Circelli, Chair and Founder of the London Music Hall of Fame, lamented the ordeal.
"They were asking for royalties and wanting to tell us what we can and can't do and who would sit on the board and that's not acceptable to us.  We're a grassroots organization, a not-for-profit organization that belongs to no one person and benefits no one person.  I'm disappointed…"
---
UMG signs Lele Pons.
Social media influencer and YouTube content creator Lele Pons has signed a global recording deal with UMG.  The Venezuelan-born artist will release her new music on UMG's imprint, 10:22 pm.
---
Tiësto signs with TSZ.
Dutch DJ and record producer Tiësto has signed a management deal with Mark Gillespie's Three Six Zero (TSZ), per Music Business Worldwide.  The company manages Calvin Harris, and recently announced it would co-manage former One Direction member Louis Tomlinson.
---
Live Nation UK President and COO confirms retirement.
Paul Latham, President and Chief Operating Officer of Live Nation UK, will retire.  Live Nation paid for a two-page advertisement in Music Week's print edition, thanking him for 34 years of service.
---
Amazon Music poaches Andre Stapleton from Sony Music Entertainment.
Amazon Music has named Andre Stapleton as Head of US Label Relations.  Based in New York, the music industry veteran will drive label relations account activity in the city as well as in Seattle, Nashville, and Los Angeles.  Stapleton most recently served as Senior Vice President of Digital Partner Development at Sony Music Entertainment.
---
Morgana King passes away.
The Riverside County's Office has confirmed jazz singer and actress Morgan King has passed away.  She was 87.  King performed at over 50 nightclubs and recorded more than 20 albums.  She also appeared in The Godfather films.
---
Featured image in the Public Domain.