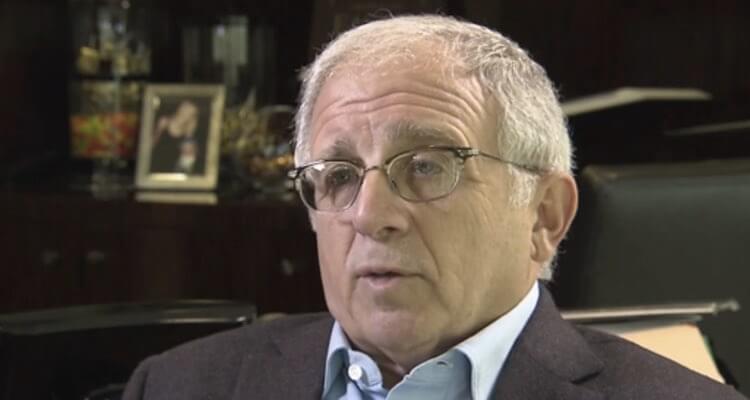 Expect the bitter fight between Irving Azoff's Global Music Rights and the Radio Music Licensing Committee to continue dragging on.
Several years ago, influential manager Irving Azoff had an idea.  Why not start a performance rights organization (PRO) to fight for songwriters?
So, he formed Global Music Rights (GMR) in 2013 to compete against established PROs ASCAP and BMI.  Both had controlled around 95% of all music copyrights in the US at the time.
Global Music Rights quickly gained support among a small group of influential songwriters and publishers.  GMR's current members include Pharrell Williams, Harry Styles, and John Mayer, among many others.
Then, Azoff's PRO hit a roadblock.
During negotiations with the Radio Music Licensing Committee (RMLC) in 2016, Azoff and GMR had reportedly aimed to ensure its members earned more from radio plays than ASCAP and BMI.  Talks quickly broke down.
In response, the RMLC – which represents the interests of over 10,000 US radio stations – filed a lawsuit against GMR.  In its November 2016 lawsuit filed in the Eastern District Court of Pennsylvania, the radio licensing group accused Azoff and GMR of setting up a music licensing monopoly.
The PRO allegedly violated antitrust laws by acting as a monopoly for works contained in its repertory.  It also isn't regulated by a third-party mediator.  The US Department of Justice, for example, regulates ASCAP and BMI.  In negotiations with the RMLC, SESAC agreed to third-party mediation.  But GMR was accused of charging extortionate, anti-competitive prices to RMLC members without submitting to a third-party.
In response, Irving Azoff's PRO filed a counter lawsuit in the US District Court in Los Angeles.  GMR accused the radio licensing group of operating an "illegal cartel."  Its members – which includes influential radio broadcasters such as CBS Radio and Cumulus Media – allegedly agreed with one another and the RMLC to artificially depress licensing fees member stations would pay to perform musical compositions on the radio.
Azoff's PRO wrote,
"The RMLC minces no words.  Its overwhelming objective is to keep license fees for the commercial radio industry as low as [it] can possibly keep them."
Attempting to have RMLC's Pennsylvania case dismissed in California, GMR then accused the RMLC of "forum shopping."  After all, the radio licensing group was based in Nashville.  The RMLC also had more members in California.
US District Court Judge Beverly Reid O'Connell didn't buy the argument.  She instead ordered a stay on the case in California, pending the outcome in Pennsylvania.
Now, US District Court Senior Judge Terry J. Harter has denied Azoff and GMR's request to continue the case.
The move comes three months after GMR unsuccessfully attempted to resume the case in California.
In court, the PRO had argued the Pennsylvania lawsuit was "wreaking havoc" on its licensing negotiations.  Radio broadcasters allegedly used the lawsuit to discontinue royalty negotiations on GMR's works.
In his motion, Judge Harter upheld Judge O'Connell's 'first-to-file' ruling.  This allows a court to stay an action when another action involving the same parties was first filed elsewhere.
Criticizing GMR's past filings asking the court to overlook the first-to-file rule, Judge Harter wrote,
"Global Music failed to provide any evidence that RMLC filed the Pennsylvania Action in anticipation of this action."
The judge also noted GMR's argument to initiate the discovery process in California is "misplaced."
"Rather, Global Music should seek leave in the Pennsylvania Action to initiate discovery."
So, what's next?
Judge Harter's order has likely prolonged an already bitter court case.  GMR will now have to seek a motion to dismiss the lawsuit in Pennsylvania.
According to Law 360, the PRO has already claimed an unidentified "conflict [had] developed" in that case.  This conflict allegedly prevented the Eastern District Court there from ruling on a dismissal bid.
You can read Judge Harter's order below.
---