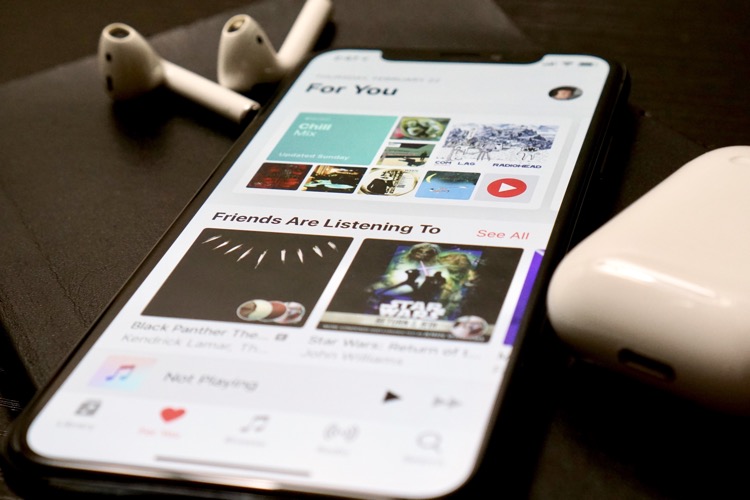 Apple is very slowly making changes to its Apple Music for Artists service to make it more useful for artists — and on par with customization that other streaming services offer.
Apple Music artists can now upload and change the bio and profile photos associated with the artist page for Apple Music and iTunes.
Technically, the service is still in beta, but this is a much-needed addition.  Spotify For Artists and Pandora AMP have offered this essential feature for some time now.
Artists can sign up for Apple Music for Artists and are usually approved in a matter of days. New photos can be submitted under the Manage tab on the dashboard, and they must be at least 2400 x 2400.
How to change your profile photo in Apple Music for Artists
1. Open Apple Music for Artists and navigate to the Manage tab.
2. In the section labeled Artist Image, you can upload a new image. It needs to be 2400 x 2400 and a .jpg or .png file.
3. Once the image is uploaded, you can adjust the crop and how it will appear on the service. When finished, select Submit.
4. Your image won't appear changed because there is a manual approval process for new changes in place, but changes typically only take a few days to process. Once you see Submitted for Review, you know the process is underway.
Apple Music for Artists is Apple's attempt to provide competitive features to labels and artists for managing their store appearance on Apple Music.
It puts Apple on the same page with Spotify, who has had customization features like this in place for years now.
So what's next?  Spotify's program allows artists to submit unreleased music to Spotify's editors for consideration on editorial playlists, so perhaps this is a feature Apple will consider borrowing in the future.