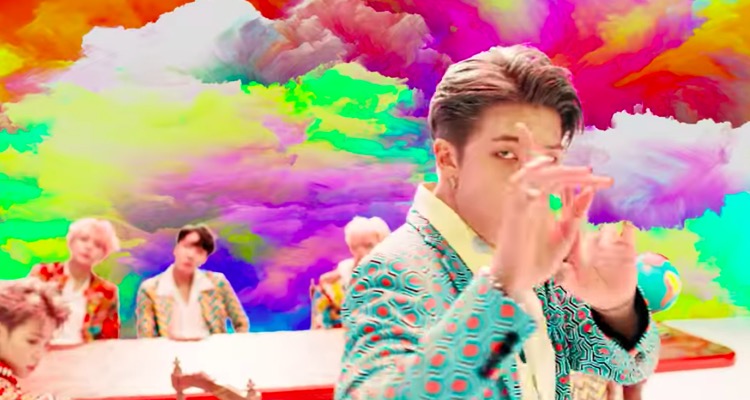 K-pop sensation BTS has managed to beat out Taylor Swift's 2017 record for most YouTube video views in a 24-hour period.
The mega-popular boy band blew through Swift's 43 million views record for her track, "Look What You Made Me Do," setting a new record for 56 million views in a day for their new video, "Idol."
Check out the newest BTS video below.
E
BTS has been killing it lately, as earlier this year the group put Swift on notice by managing to rack up 35 million views in 24 hours with their music video, "Fake Love."
The YouTube record is another publicity boost, which should further accelerate sales of the group's latest album.  Love Yourself: Answer debuted on August 24th and quickly rose to the top of the iTunes charts.
Nicki Minaj uploaded a pic of the US iTunes All Genres Chart on Instagram, showcasing BTS' "Idol" in the number one and two spots.  Minaj worked with the Korean boy-band on a special version of the song, which explains the double entry.  Minaj congratulated the group on their success and said she was honored to be a part of the new album — which is a nice change-of-pace for the salty-tongued rapper.
BTS's new Love Yourself tour started on August 25th in South Korea with Seoul as the first stop.  There, the group performed for over 90,000 fans over the course of two days.  The group's next performance is scheduled for September 5th in Los Angeles, with four shows scheduled at the Staples Center.  Then it's on to Oakland, Fort Worth, Hamilton, Newark, Chicago, New York City, and then onto London for the European leg of the tour.
Shows for the Love Yourself World Tour are currently scheduled through February 2019, with more dates slated to be announced in the coming months.