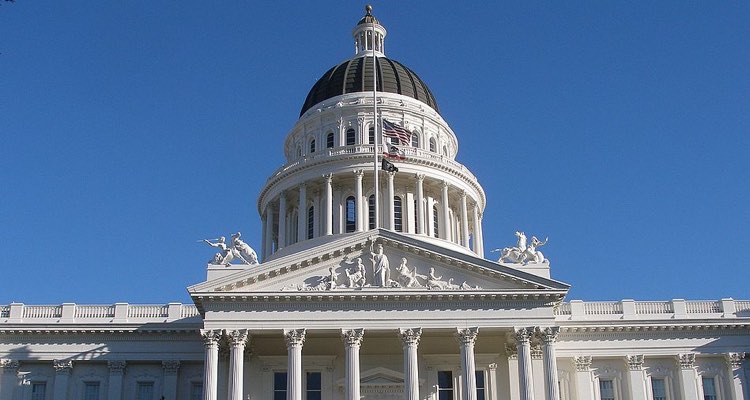 California's stringent net neutrality bill, SB 822, has been overwhelmingly approved by the State Assembly.
The California State Assembly has overwhelmingly passed net neutrality bill SB 822, 58-17.  The lopsided decision, issued Thursday (August 30th), will send the tough provision to the California Senate before it hits the desk of state governor Jerry Brown.
Both are widely expected to pass the measure.
The bill is considered extremely tough on ISPs, a group that has fought aggressively to defeat the measure.  And they almost succeeded: in a recent committee drafting process, state assembly member Miguel Santiago — a recipient of substantial ISP contributions — nearly buried the bill in a surprise, midnight markup session.  Santiago's changes dramatically altered the bill, stripping it of its key provisions.
The trick almost worked, though Santiago ultimately relented after facing extreme protests from net neutrality advocates.  SB 822's core provisions were ultimately restored, and approved by the Senate committee.  The Electronic Frontier Foundation sharply criticized Santiago for the potentially corrupt behavior.
That's bad news for access providers like Verizon, Comcast, and AT&T, all of whom would face heavy regulatory oversight if the bill is passed.
The bill essentially re-imposes net neutrality requirements with extra oversight, and would force ISPs to prove they aren't throttling, blocking, or zero-rating sites.
"This historic Assembly vote is a testament to the power of the internet," said Evan Greer, Deputy Director of  Fight for the Future, a pro-neutrality advocacy group.  "Big ISPs spent millions on campaign contributions, lobbyists, and dark ads on social networks, but in the end it was no match for the passion and dedication of net neutrality supporters using the Internet to sound the alarm and mobilize."
The development is being closely watched by a range of entertainment platforms, including Netflix, Spotify, Apple, and others.  Stripped net neutrality laws could dramatically increase overhead for companies focused on streaming media, and create lopsided advantages for ISP-owned services and partners.  That's a big deal for companies like Spotify, which are extremely sensitive to changes in operating costs.
The vote closely follows a disastrous PR mess for Verizon, one that put net neutrality back into the spotlight.  In a dispute that quickly went viral, Mendocino firefighters battling out-of-control wildfires blamed Verizon for imposing heavy data caps.  The caps made it more difficult to coordinate resources to fight a complex of fires in the area.
Mired in back-and-forth bureaucracy, Verizon refused to lift the caps, despite the spreading blazes.
The situation ultimately led to protests from a broad coalition of first responders, prompting Verizon to lift its caps on municipal emergency service crews entirely.  More than 1,000 firefighters and first responders have now signed a petition demanding the restoration of 2015 federal net neutrality laws.