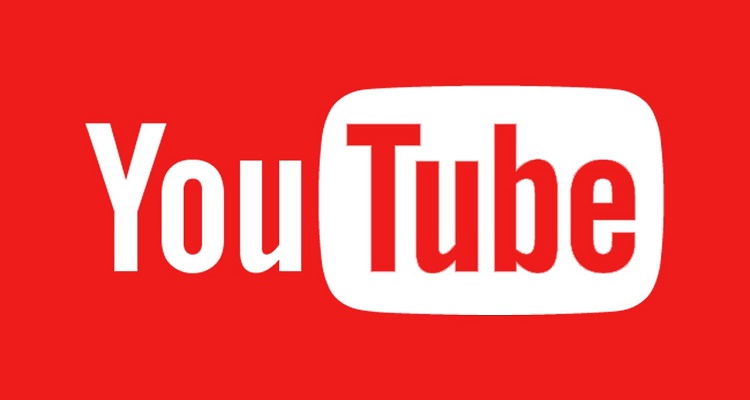 AN ALL CAPS TITLE ON YOUR YOUTUBE VIDEO MAY LEAD TO LESS CLICKS.
Speaking on the company's Creator Insider channel, Todd Beaupré, Group Product Manager for Discovery at YouTube, revealed viewers view all caps in titles as being "yelled at."  Thus, the platform's recommendation algorithm won't usually recommend these videos.
Advising creators to "just do a regular title," Beaupré admitted,
"We actually listen to viewers and try not to recommend off-putting videos to people who aren't into things like all caps."
---
BTS exceeds 100 million views.
BTS' latest music video, 'Idol,' has surpassed the milestone in under 6 days.  With over 56 million views in its first 24 hours, the music video previously beat the most-viewed video record held by Taylor Swift for 'Look What You Made Me Do.'
---
Sell your concert tickets when you leave early.
FlipTix, a Southern California tech startup, has announced its ticket resale app will launch at the Kaaboo-Del Mar Festival next month.  The app allows users to sell tickets to the event if they leave early.  Users nearby can receive notifications when ticketholders leave an event early.
---
Targetspot opens office in Amsterdam.
Expanding the company's international footprint, Targetspot aims to strengthen its local presence to connect publishers and advertisers.  The independent digital audio advertising platform has also appointed Geert Hoogeveen as Country Director for the Netherlands.  The 20-year digital media veteran will oversee business development and the creation of a sales team for Targetspot Amsterdam.
---
NetGear breaks into the smart speaker market with a Wi-Fi/smart speaker hybrid.
At the IFA trade show in Berlin, NetGear unveiled Orbi Voice, a mesh Wi-Fi system with smart speaker technology.  Featuring Alexa as the built-in voice assistant, the device allows users to stream music, set alarms, control IoT (Internet of Things) devices, check traffic, weather, sports scores, and more.  Orbi Voice marks the company's first entry into the smart speaker market, which is expected to grow to $30 billion by 2024.
---
UK competition regulator takes Viagogo to court.
The Competition and Markets Authority (CMA) has formally accused the fraudulent ticket selling platform of breaking consumer protection law.
CMA CEO Andrea Coscelli explained Viagogo had failed to make the required changes as demanded by the CMA.
"This applies to Viagogo as much as it does to any other secondary ticketing website.  Unfortunately, while other businesses have agreed to overhaul their sites to ensure they respect the law, Viagogo has not.

"We will now be pursuing action through the courts to ensure that they comply with the law."
---
YouTube censors video discussing Musical.ly.
YouTube and Twitch star PaymoneyWubby has posted a video titled 'YouTube STILL Doesn't Care about Fair Use,' criticizing the popular platform for censoring his video discussing Musical.ly.  In the 'What Kids Really Do on Musical.ly,' Paymoney criticized the popular social media and music app – now known as TikTok – for featuring sexually suggestive videos of underage children.
The video platform has since defended itself, releasing an official statement on Paymoney's criticism.
"When a copyright holder notifies us of a video that infringes on their copyright, we act quickly to remove content as is required of us by law.  When we see that there is a potential case for fair use, we ask the claimant to make sure they've conducted that analysis."
---
Ugandan singer/politician arrested.
During his attempt to flee the country, authorities in the country have "violently re-arrested" Ugandan singer and parliament member, Bobi Wine.  The Ugandan military blamed Wine – real name Robert Kyagulanyi – for an August 15th riot between two political parties ahead of a key parliamentary election.
His lawyer, Nicholas Opiyo, confirmed the arrest and condemned Ugandan authorities, writing on Twitter,
"The Uganda Police have violently blocked Hon Bobi Wine from traveling outside of the country in spite of the court declining to do so when being released on bail earlier in the week.  This is absurd to say the least.  #FreeBobiWine.

"The police have violently abducted Bobi Wine from the airport, forced him into a police ambulance, and is being driven to unknown destination."
---
Secret 7" unveil a charity project.
The British vinyl pressing company will auction Rega turntables decorated by 10 artists to support Mind, a mental health charity.  Gavin Turk, Jeremy Deller, Jake & Dinos Chapman, Es Devlin, Stuart Semple, James Joyce, Jean Jullien, Pete Fowler, Hsiao-Chi Tsai & Kimiya Yoshikawa, and Francis Richardson designed the turntables.  On display at the Ace Hotel in Shoreditch, bidding ends September 12th.
---
Cardi B tops the Lyrics of the Summer list.
LyricFind, a provider of licensed lyrics with licensing from 4,000 music publishers, has found Cardi B has the top 2 most searched lyrics of the summer.  Her feature on Maroon 5's 'Girls Like You' took the top spot followed by 'I Like It' with Bad Bunny and J Balvin.  Camila Cabello's 'Havana,' Drake's 'In My Feelings,' and Juice WLRD's 'Lucid Dream' rounded out the top 5.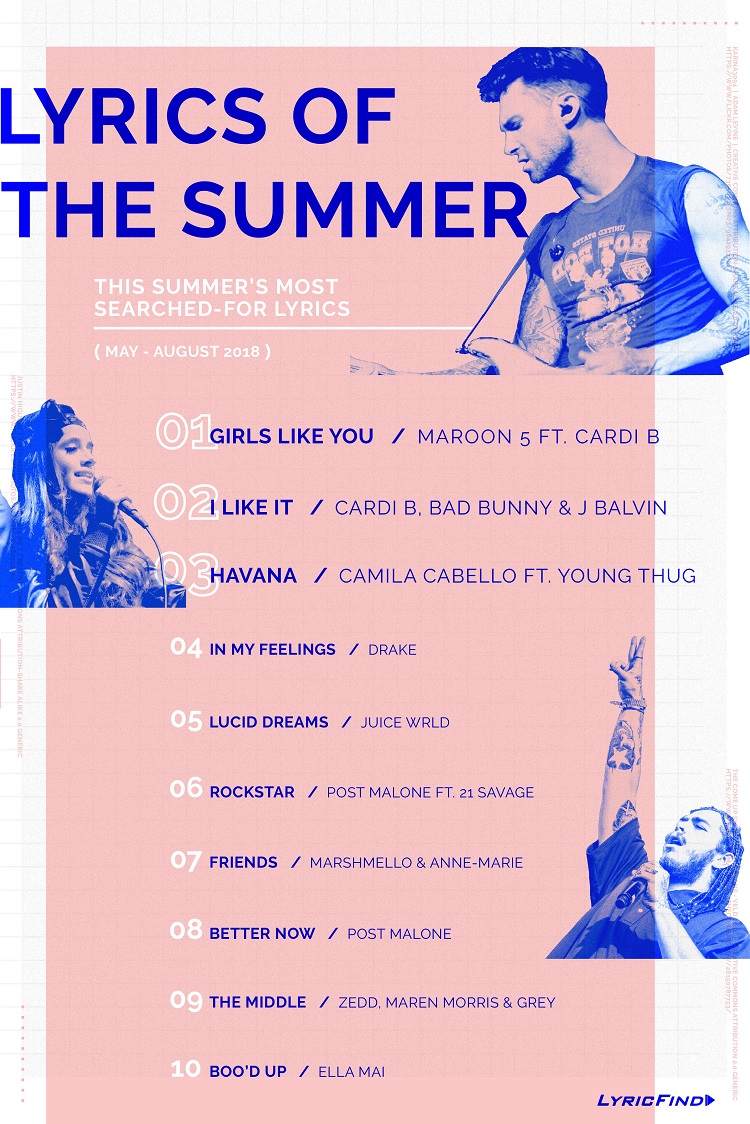 ---
Live Nation gets approval for gigs in the UK.
Over three weekends at the Splott Warehouse each year, the Cardiff Council Committee will allow Live Nation to hold six events for people up to 9,999 people above the age of 16.  Live Nation has agreed to several conditions, including limiting the noise, directing speakers away from homes, and appointing a noise consultant.
---
Concert stampedes not Live Nation's fault, argues the promoter.
Seeking a summary judgment in their favor, Gwen Stefani and Live Nation have argued the singer and the promoter shouldn't be held liable for injuries a concertgoer received.  Lisa Stricklin sued both parties last year, arguing she sustained leg injuries after Stefani asked the crowd to approach the stage, causing a stampede.
---
Chris Evans jumps ship.
After 8 years hosting the Radio 2 breakfast show, Evans will leave to join the morning show on Virgin Radio.
Speaking to his listeners, he said,
"Some of us are mountain climbers…if you get to the top of your favorite mountain and you stay there, you become an observer.  I want to keep climbing."
---
Camila Cabello becomes the first female artist to reach 1 billion streams on Spotify.
Released on August 3rd, 2017, Cabello's 'Havana' has reached the milestone.  Drake's 'God's Plan' also broke the billion streams mark, nearly 8 months after its release.  Cabello thanked her fans for the support on social media.
---
Because there can be only one Waterloo.
Waterloo Records, a store based in Austin, Texas, has filed a lawsuit against the Waterloo Festival.  The move comes several days before the festival will debut in the city at a nearby ranch.
In a statement, the records store said,
"Under Texas and federal law, if we don't defend ourselves against infringing use of our name, trademark, and common law rights, we risk the surrender of all those rights.  Additionally, WMF's use of the name 'Waterloo' has caused a great deal of general confusion, both locally and nationally, as to whether or not Waterloo Records is producing this fest."
---
Notorious patent troll wins $503 million from Apple in East Texas.
A jury in Eastern Texas has found Apple infringed on four patents – including FaceTime and iMessage – from VirnetX, a publicly traded company.  In addition, US District Court Judge Robert Schroeder III has denied Apple's request to appeal.  VirnetX successfully sued Microsoft for $200 million in 2010 and later for $23 million.
---
Paul Allen joins The Weird & The Wonderful.
Joining the British talent consultancy and management agency alongside Allen is Lawrence Jones and several artists, including Philip George, Emanuel Satie, Alex Niggeman, Third Son, DJ Deeon, and Kincaid.  MMF UK's Steven Braines founded The Weird & The Wonderful in 2014 alongside UK Music Future's Sophia Kearney.
---
Decca Records' Rebecca Allen honored.
Buckinghamshire New University will present Allen with an honorary doctorate.  The President of Decca Records Group UK will receive the honor for her "outstanding contribution to the UK's music industry, and her international reputation" on September 4th.
---
Kevin Lyman hospitalized.
The Vans Warped Tour founder has confirmed he remains in the hospital but hasn't explained why.  He currently serves as an Associate Professor at the Thorton School of Music.
On Twitter, Lyman wrote,
"37 years of hard charging in the music business and it to [sic] only two weeks of teaching to put me in the hospital. Seriously take care of yourselves we are not invincible!"
---