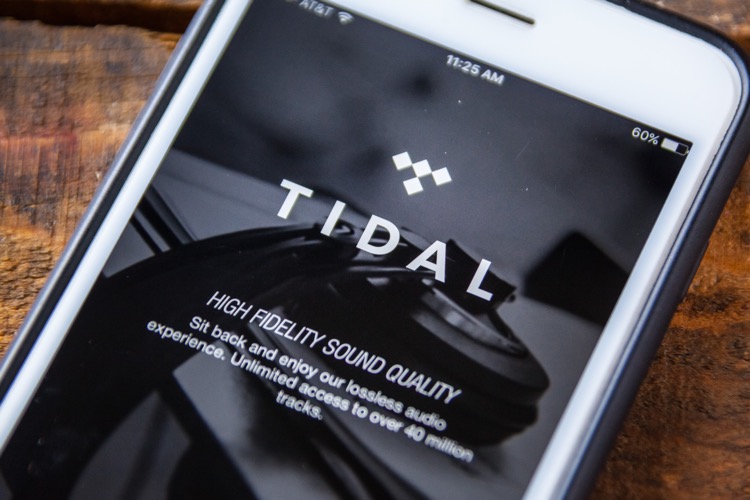 Sprint is hoping to remain competitive among US carriers by offering a new Unlimited Premium plan.  But will this shift the fortunes of Tidal?
The stepped-up offering adds to the already included Hulu and Tidal perks that are available for Unlimited Plus subscribers.  Unlimited mobile bandwidth is being added as a sweetener.
The new 'Unlimited Premium Plan' includes lots of goodies that Sprint says will save you $40 per month if you were to sign up for everything separately.  Here's a peek at everything included:
* 50 GB LTE mobile hotspot
* Amazon Prime service
* Lookout Premium Plus
* Hulu limited commercials subscription
* Tidal music streaming service
* Global roaming in 185 countries
* Unlimited talk, text, and data in the United States, Mexico, and Canada
It's pretty clear Sprint is hoping to entice new and old customers to return to the service with extra perks.  In comparison, Verizon Wireless only offers six months of Apple Music and 500GB of cloud storage, while AT&T focuses on providing DirecTV bundles to its customers.
T-Mobile is Sprint's main competitor, and it only provides access to Netflix with its bundled plans.
Sprint bought 33% of Jay-Z's music streaming service last year, though Tidal has struggled in a music streaming marketplace that is dominated by Spotify, Apple Music, and Pandora.
The last time Tidal announced monthly active subscribers, the service sat at just 3 million, and that was nearly two years ago.  Unfortunately, it's difficult to believe any claim coming from the service these days.
The Verge reported in June that inside sources describe Tidal's user growth as stalled, mentioning that Tidal was late to make payments to music labels multiple times over the past two years.  Others reports flatly accused Tidal of inflating its subscriber numbers, suggesting the streaming service only has around 1.2 million subscribers instead of the touted 3 million.
With Sprint's new Unlimited Premium plan, perhaps Tidal can claim some actual users.  Even better: those users won't be able to abandon the service from month-to-month if they want to continue receiving Sprint's long list of bundled perks.
Tidal is second only to Napster in the amount it pays to artists for their streaming music, but it has a long way to go to catch up to Apple Music and Spotify for monthly active users.