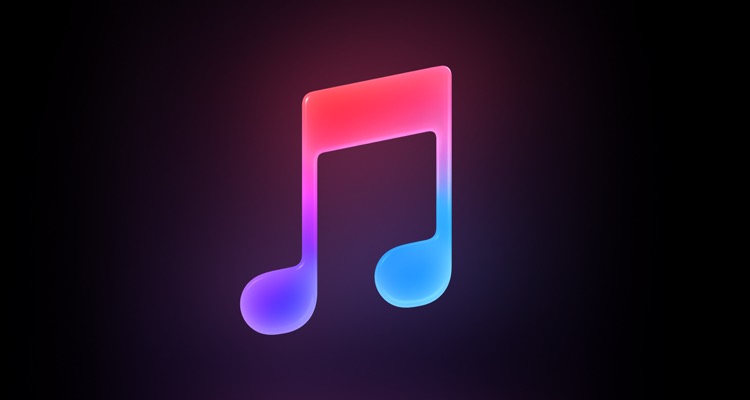 Apple's music charts, along with those from its competitors, begs the question – Do we really need Billboard anymore?
In a software update rolled out to some iOS users earlier today (September 7th), Apple Music unveiled a new feature – 116 "Top 100" music charts.
Refreshed daily at 12:00 am PT, the charts will display Apple Music's most-streamed songs.
Apple Music plans to show two charts to users – the Top 100: Global and the Top 100 for each country where the service is available.  Listeners can find both charts under the "Browse" tab.  They resemble playlists and albums.
Currently, only users on iOS 12 and macOS Mojave beta have access to the feature.
Ahead of its annual keynote presentation, the feature doesn't only signal Apple's plans to take on Billboard's music charts.  The Top 100 also reveals Apple's plans to dominate the streaming music market worldwide.
Welcome to the 'Chart Wars.'
It's no secret that the Billboard charts have a major obfuscation problem.  Despite updating its charts at the behest of labels, artists, distributors, and publishers, the charts remain as complicated as ever.
Billboard, which receives its data from Nielsen Music, now weighs paid vs. ad-supported streams (i.e., on Spotify, Deezer), programmed streams (Pandora), and music video streams (YouTube), among other factors.
A complex formula is applied, and out pops a ranking.
Paid subscription streams, for example, count for 1 full value per play.  Ad-supported streams represent a 2/3-point value, and programmed streams 1/2-point per play.
In addition, 1,250 paid subscription streams (including free trials) equal 1 album unit.  3,750 ad-supported audio streams equal 1 album unit.
And, the Billboard 200 doesn't include video streams.  But, videos do count towards the Billboard Hot 100 streams.  Keep in mind Billboard would also apply the update on its large catalog of charts – Streaming Songs, Rock Songs, K-Pop Hot 100, Hot Country Songs, Hot R&B/Hip-Hop Songs, Latin, and Christian, just to name a few.
Make sense?
Clearly displeased with the exclusion, YouTube announced that it would release its own music charts in 44 countries.  The easy-to-read YouTube charts would include a Trending chart, Top Songs, Top Artists, and Top Music for the platform's 1.8 billion+ users.  The company also promised it would release more charts later on.
After all, per Stephen Bryan, the platform's Head of Label Relations, "labels and…the industry already use YouTube to understand what's hot."  In YouTube's eyes, the charts would help the industry to provide "the clearest view in what's happening in music today."
In a direct swipe at Billboard, Bryan said,
"Billboard is essentially saying the only music fans that count are music fans that have credit cards and are paying for subscriptions."
Then, another major player, Penske Media Corporation – owner of Rolling Stone and Variety – made a strategic investment in BuzzAngle Music.
Similar to YouTube, BuzzAngle provides easy-to-read music charts.  Unlike YouTube, it has countless sorting options, including daily album and song sales, and radio play broken down by market.  BuzzAngle's methodology allows for over 10 trillion combinations of daily individualized reports.  These combinations are perfect for albums, songs, artists, labels, and distributors in multiple countries.
But, what does Apple really have up its sleeve?
Apple may want to become a go-to source for music industry rankings.  After all, it now claims to control three key markets – the US, Canada, and Japan — at least when measured by premium subscribers.   Given that dominance and eventual saturation, who needs a complex Billboard formula?
The company's foray into music charts follows other recent expansions.
Earlier this year, Apple Music launched a music publishing division.  Spearheaded by Elena Segal, the former Legal Director of iTunes International, the company aims to assist the industry in developing key songwriters.  Segal, the company's new Global Director of Music Publishing, now oversees operations, commercial, publisher relations, and A&R.
Spotify, meanwhile, recently launched its own direct deals with artists.  The company has reportedly already paid hundreds of thousands of dollars to sign top indie artists.  That move has drawn the ire of major labels and publishers already frustrated with the "arrogant" company.  And, it's done so ahead of upcoming contract negotiations.
So, Spotify seeks to control artists before labels can.  Apple Music's new division, however, would work closely with existing publishers that represent songwriters.  As it doesn't rely on a free tier, this may ultimately give Apple Music the upper hand in the streaming music wars.
The industry could ultimately rely on Apple Music to provide key data without worrying about it threatening a reliable and growing source of revenue.  With its direct artist signings, top executives can no longer say the same for Spotify.
---
Featured image by Apple.