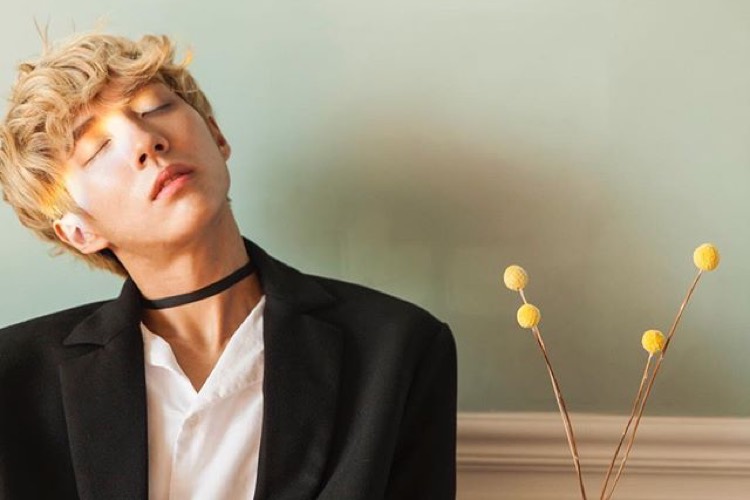 South Korea's first openly gay singer Holland has launched a new crowdfunding initiative for his upcoming mini-album.
The crowdfunding effort is in partnership with MyMusicTaste.
The crowdfunding project for the kpop star is looking to raise $50,000 to produce a new album and an accompanying music video.  Those who participate in the crowdfunding effort at the Bronze, Silver, Gold, Platinum, or Diamond packages will receive a signed mini-album from Holland.
The Holland crowdfunding project will end on October 21st at 2 AM PST.
Holland's career as a kpop artist has skyrocketed since January after he openly addressed his sexuality to fans. His 'Neverland' debut single video depicted a romance between two men and was a sensation in South Korea, where homosexual activity is rare in pop culture.
Holland became an international star after the video received more than 9.6 million views on YouTube.
Fans who are interested in participating in the campaign can head on over to the MyMusicTaste Holland campaign to see the rewards packages.  Bronze starts at $50 and offers the mini-album, thank you video, keychain strap, and a collection of random photo cards.
Diamond backers ($1,000) will get tons of physical perks in addition to a lunch or dinner date with Holland, among other Holland-themed perks.
At the time of this writing, the campaign has received over $41,000 in donations and is 81% on its way to being funded with 43 days left.  The Diamond package is limited to 10 spots each, with 2 of those already reserved. Fans who contribute at any level will also receive their name in the credits of the mini-album.