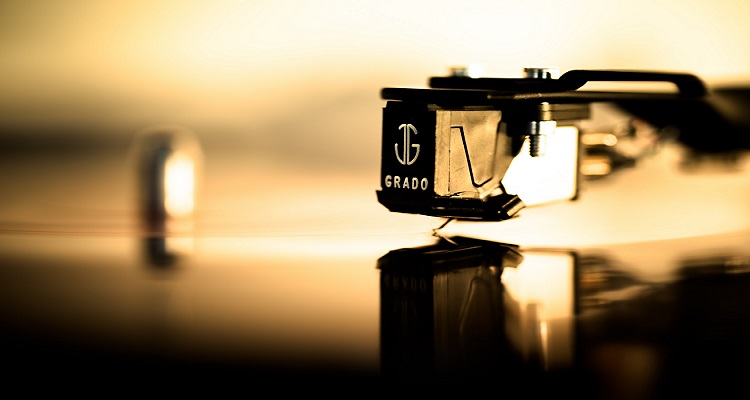 The Recording Industry Association of America (RIAA) is planning a potentially major upgrade to its longtime vinyl records specification.
The RIAA, which represents major labels Warner Music Group, Sony Music Entertainment, and Universal Music Group, is now planning a major announcement related to vinyl record standards.  The announcement will involve the examination of a technical update to the existing manufacturing specification for vinyl records, which apparently hasn't been revised since 1978.
The upgrade plans will officially be disclosed at the 'Making Vinyl' conference in Detroit in early October, according to word from conference organizers.  Also party to the announcement will be the Media-Tech Association, which is focused on various physical media formats.
The email to DMN was specifically titled, 'RIAA To Set Updated Standards For Vinyl'.
"Manufacturing specifications for vinyl were last updated in 1978," Making Vinyl organizers emailed Digital Music News.  "The advent of new manufacturing technologies and resurgent popularity of vinyl prompted music industry leaders to review existing specifications and evaluate whether updated standards could help further advance the vinyl market."
A broader announcement could be forthcoming.  The official rollout of the new specification is slated for early 2019, depending on the determinations of various work groups.
One possibility is that the existing specification is maintained.  Though, it sounds like some serious changes are afoot.
The move is happening alongside continued growth in vinyl records sales, though manufacturing bottlenecks are continuing to create supply-side problems.  The result is a fairly antiquated manufacturing infrastructure that simply can't produce enough vinyl to satisfy consumers.
Also entering the picture is 'HD Vinyl,' an overhauled (but backwards-compatible) vinyl format that utilizes lasers to produce a longer-playing, higher-fidelity record.  At this stage, however, it looks like the RIAA's updated standard will apply to traditional vinyl, especially since HD Vinyl has yet to hit the market.
Meanwhile, there are some signs the format could be slowing or plateauing.  Official data in multiple markets show continued gains, with a 10-plus year resurgence.  There's no reason to doubt those figures, though recent intel from Best Buy suggests that things may be cooling off (we'll have more on that later).
It's also unclear exactly why a new vinyl records standard is needed.
Currently, there's no product confusion in the marketplace, nor are there any compatibility problems to speak of.  A vinyl record from 1964 plays on any turntable released in 2018 — and vice versa.
Accordingly, it's questionable whether there's a problem that requires fixing.
But according to the initial details shared with DMN, the updated standard will somehow preserve high-end quality standards.  "Vinyl records are a premium product — a high-quality experience is essential to retaining consumer confidence and meeting consumer's expectations," the alliance emailed.
There's also the goal of minimizing counterfeit vinyl, according to the group.