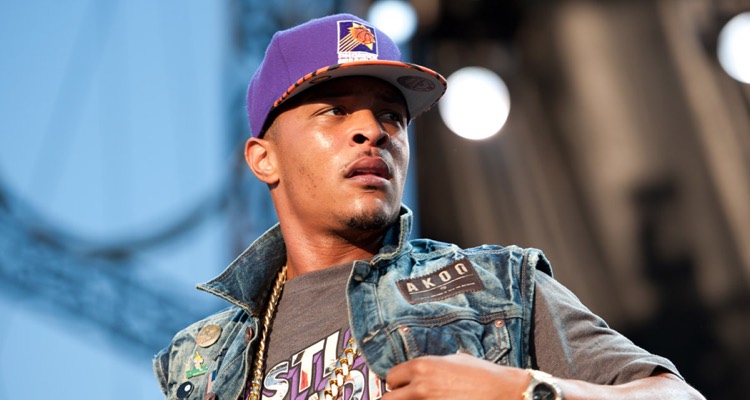 Epic Records (Sony Music Entertainment) has reached a deal with Atlanta rapper T.I. to publish the rapper's future Grand Hustle projects.
T.I.'s 10th studio album, Dime Tap, will be available later this year.  But to celebrate the announcement, Epic is releasing two tracks immediately.
The first track, called 'Jefe,' features cocky verses and an appearance from Meek Mill.  The second song sees T.I. pairing up with fellow Southern rap star Yo Gotti in 'Wraith'.
T.I. – Jefe (Feat. Meek Mill)
T.I. – Wraith (Feat. Yo Gotti)
Dime Tap is T.I.'s first studio album since the release of Paperwork back in 2014 in partnership with Columbia Records.  T.I. signed a distribution deal with Jay-Z's Roc Nation in 2016, and subsequently released projects under the Grand Hustle and Roc Nation labels.
T.I. has sold more than 35 million singles and has won three Grammy Awards, 11 Billboard Awards, three BET Awards, and two American Music Awards.  His stewardship of Grand Hustle Records is responsible for the development of popular artists like Iggy Azalea and Travis Scott.
The Atlanta-based rapper is also the co-creator, producer, and star of a new BET reality competition series called 'The Grand Hustle'.  In the show, T.I. chooses from 16 competitors seeking a chance to join the Grand Hustle empire.
T.I. also has an eye to social justice reform and has penned numerous op-eds published in the New York Times, Washington Post, and Huffington Post concerning police brutality and human rights issues.  His charity, Harris Community Works, is dedicated to helping underprivileged communities in urban neighborhoods.
He is also a member of the Mayor of Atlanta's Transition Team, which helps the mayor in advocacy efforts for the city.