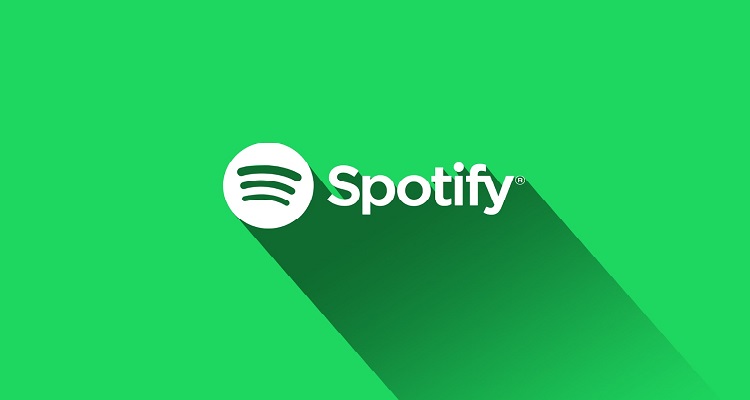 Spotify adds Nielsen Brand Effect to its verification suite.
Spotify already uses another Nielsen product – Digital Ad Ratings.  The company's adoption of Nielsen Brand Effect across multiple regions – including the US, UK, and Japan – will enable advertisers to understand how their content affects listeners.
---
"Whoops!" SoundCloud drops the ball on its Spotify-like feature.
The Verge has found SoundCloud's new Weekly feature adds tracks and remixes that violate the platform's terms of use.  Recommend tracks include unauthorized edits and remixes.
---
If you don't have a smart speaker, you'll likely own one at the end of the year.
Surveying more than 1,000 consumers in the US, Adobe Analytics found 48% of respondents say they'll own a smart speaker this year.  32% of these said they already have one, and 16% said they plan to purchase the device.  In a separate study conducted earlier this year, 28% of Americans said they owned a smart speaker.
---
Facebook unveils tools to avoid an 'Adpocalypse.'
To better monitor when ads may appear next to questionable content, Facebook has hired 3,000 people.  The new hires will help keep undesirable content away from the platform.  The move comes ahead of a larger brand safety and transparency pitch to advertisers in the next few weeks.
---
Intercept Music adds free, global music distribution.
The indie artist marketing and distribution platform will provide free distribution for its clients.  Intercept Music has access to more than 600 music retail services and storefronts in over 200 territories.  Streaming service providers served by the distribution pipeline include Amazon Music, Apple Music, Pandora, Spotify, and YouTube Music, among others.
---
Apple Music wins an Emmy.
At the Creative Arts Emmy Awards, Apple Music's Carpool Karaoke won Outstanding Short Form Variety Series.  This marks the service's first Emmy for original content.
---
Mac Miller streams skyrocket in the US.
Nielsen Music found on-demand streams for the rapper's music rose 970% following his overdose on Friday.  Miller's catalog earned 32.5 million streams (audio and video), up from 3.04 million on September 6th.  His most streamed songs include 'Self Care,' 'Donald Trump,' 'Best Day Ever,' 'Hurt Feelings,' and 'Weekend' featuring Miguel.
---
gener8ator announces artists for accelerator program.
Backline, a joint venture program between the Wisconsin-based accelerator and venture fund and 88Nine Radio Milwaukee, has unveiled the artists for the program's inaugural session.  Chosen from 340 participants, Lex Allen, Crystal Knives, Abby Jeanne, and Zed Kenzo will meet with music industry leaders and mentors in the 12-week training program.  Backline participants each received a $20,000 grant.
---
Sonos adds IFTTT integration.
Following a move to open its smart speakers to third-party platforms, the company has unveiled IFTTT integration in Beta.  The integration includes setting music to automatically play when a specific event happens.  IFTTT can also control basic playback and volume.
---
AWAL signs The Night Café.
The AWAL Recordings deal offers the Liverpool indie rock band a full range of services, including global marketing, campaign coordination, synch licensing, and global physical and digital distribution.  The signing continues a relationship with The Night Café's manager, Simon Bobbett, who also manages AWAL artists The Wombats.
---
Jenn Morel signs with UMLE.
Through a joint venture between Aftercluv and Universal Music Latino, Morel will work with Universal Music Latino Entertainment (UMLE) to further her career.  Per Billboard, she'll aim to develop artistically in two worlds – Latin and Anglo.
---
Twitter unveils a slew of content deals in Asia Pacific.
The social media platform has announced over 50 livestreams and video highlights partnerships.  Companies include FMA Indonesia, FOX Sports Asia, Sony Music, NBCUniversal, Bloomberg, Buzzfeed, Seven, Vice Media, and Astro Malaysia, among others.  Billing itself as more positive and productive than Facebook, Twitter has denied aiming to become a streaming platform.
---
LiveXLive announces a new partnership.
Life is Beautiful Music & Art Festival has signed a multi-year agreement with LiveXLive Media.  The deal establishes the digital media company as the worldwide live-streaming platform and original content partner outside the US.
---
AEG expands its global touring operations, announcing a promotion, several key hires, and a new division.
Gary Gersh will now serve as President of AEG Presents Global Touring.  He'll oversee worldwide touring operations and talent relations.  In addition, Rich Schaefer has joined the company, serving as Senior Vice President of Global Touring, a new division in the company.  Finally, Rich Holtzman has joined AEG, serving as Senior Vice President of Artist Development and Marketing.
Rounding out the Senior Management Team for the Global Touring division are AEG Presents executives Larry Vallon (Executive Vice President), Debra Rathwell (Senior Vice President), Ali Harnell (Senior Vice President), Bobby Reynolds (Senior Vice President), and Cody Lauzier (Vice President and General Manager of Global Touring).
---
Festicket expands into North America, poaching a key executive from Live Nation.
The UK online booking platform has announced its first hire for North America – Lauren Pye.  She'll serve as President of North America.  Pye, Live Nation's former Vice President of Sales, will head up Festicket's San Francisco office.  She'll introduce the company into the North American market.  Pye has previously served at eBay and StyleSeat.
---
TEG confirms a key appointment.
In the newly created role, John Nicholl will serve as Head of Commercial at TEG, an Australian promotion, ticketing, and data analytics company.  He'll oversee brand partnerships, sponsorships, and hospitality sales across TEG's live entertainment portfolio, including ticketing, live events, and data.  Nicholl previously served at Coca-Cola Amantil and Rugby Australia.
---
Featured image by Spotify.