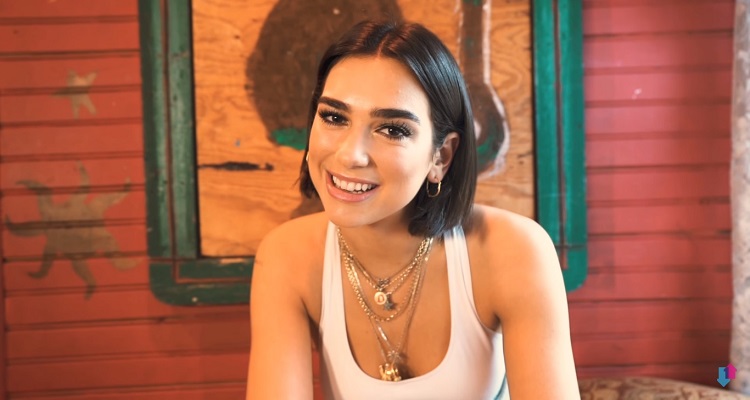 Dua Lipa stands with her brutally oppressed fans in China.
At her concert at Shangai, Dua Lipa asked fans to dance, prompting Chinese security officials to violently eject multiple attendees from the venue.  Some fans had reportedly waved LGBTQ flags beforehand.
On Twitter, the English singer wrote,
"I will stand by you all for your love and beliefs and am proud and grateful that you felt safe enough to show your pride at my show.  What you did takes a lot of bravery."
---
Ticketmaster prepares to launch Universe in Holland.
Live Nation had acquired Universe, a self-service ticketing platform, 3 years ago.  Universe will debut in Holland at Eurosonic Noordeslag (ESNS), which opens January 16th to the 19th.
---
Eat Your Own Ears re-signs with Ticketmaster.
The deal extends the 10+ year relationship between Ticketmaster and the indie UK promoter.
In a statement to IQ Mag, Ticketmaster UK said,
"Eat Your Own Ears is one of the UK's most cutting-edge promoters, and my record collection would be much the poorer without the music they've introduced me to over the last decade.  Their longstanding relationships with artists like the XX, Florence and the Machine, and Anna Calvi are testament to the respect they have garnered from the entire industry."
---
Stingray partners with Kaaboo.
Stingray's Qello will serve as the exclusive streaming partner for Kaaboo, a Del Mar, California 3-day music festival.  The event takes place September 14th to the 16th.
---
Fanbytes launches AR platform.
Per MBW, Snapchat's UK influencer network has launched the Fanbytes AR platform to help brands and labels launch their own Snapchat Lenses.  Snapchat Lenses are 3D enhancements to real-world environments, presenting users with unique animations.  Fanbytes has worked with Warner, Deezer, and Universal to further their presence on Snapchat.
---
Will Universal sign Stunna?
Sources speaking with Music in Africa, a web blog, said Universal Music Group South Africa aims to sign the 20-year-old Liberian singer.  Universal has reportedly offered Stunna over $1 million for a 6-year contract.  Only a few under-20 artists from the West African country have had multiple hits, including Stunna.
---
Kenes Group confirms a key hire.
Smara Iglesia will work as Managing Director at Kenes Group's office in Spain.  Iglesia, who has over 15 years of experience, takes over for Carlos de Sebastian, who will serve as Managing Director of LATAM.
---
Bandzoogle announces a promotion.
Stacey Bedford will serve as CEO of artist-centered platform Bandzoogle.  She had previously served as COO and joined the company in 2007.
---
iHeartMedia announces a promotion.
In the newly created role, Rod Phillips will serve as Executive Vice President of Country Programming Strategy at iHeartMedia.  He'll oversee iHeartCountry's country formats, extending its brands to multiple platforms.  Phillips will continue reporting to Tom Poleman, Chief Programming Officer, and Brad Hardin, Executive Vice President and General Manager of iHeartMedia National Programming Group.
---
Studios at Fischer Campus announces a key appointment.
Raymond McGlamery will serve as General Manager at Studios at Fischer Campus.  He'll oversee all aspects of the triumvirate, coordinating A&R, engineering, and music production.  Studios at Fischer Campus is a combination of Lucky Hound Music, 484 Artist Management, and several recording studios in Texas Hill County.
---
Featured image by The Official Charts Company (YouTube screengrab).