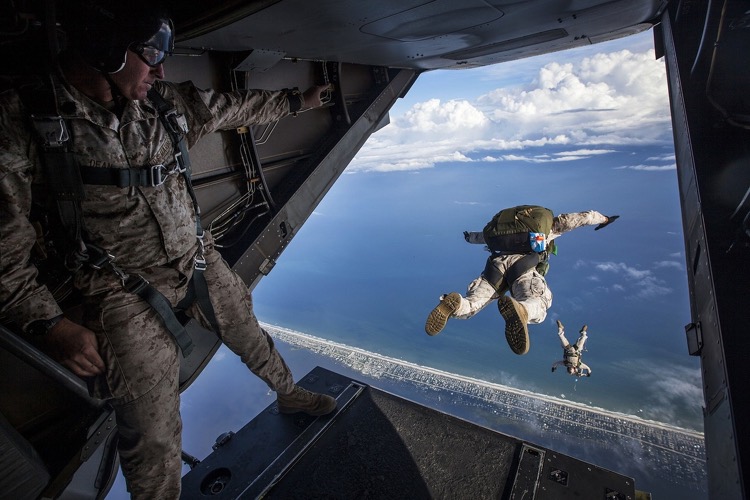 Spotify just can't stop leaking top talent.
Now, the company's chief marketing officer, Seth Farbman, will be departing at the end of September.  Spotify confirmed the departure this morning in a filing with the SEC.
The statement in that filing says Farbman's departure is "part of a broader effort to realign Spotify's marketing organization."  That seems like an understatement when you consider just how many executives have left the company this year.
At the end of August, we reported on Graham James' departure from the music streaming service.  Troy Carter departed in March 2018 on the heels of the company's controversial hateful conduct policy. Tuma Basa gave up curating the RapCaviar playlist in favor of a better deal at rival YouTube.
Other departures — from just this year — include Angela Watts, Dave Rocco, Kevin Brown, and Mark Williamson.
Each of these departures was planned, according to Spotify's PR department.  Spotify execs have been some of the most well-paid in the music industry, based on tax returns made public under Swedish law.
The average Spotify upper-level exec earned around $1.34 million in 2017.  After the company's wildly successful public offering earlier this year, more execs appear to be cashing out while Spotify is riding high.
And that's probably a bad thing.
Spotify is now facing pressure from all sides as Apple Music continues its meteoric rise in the US, where it recently surpassed Spotify as the number one music streaming service in terms of paid accounts.
The company is also under pressure to exceed Apple Music's monthly active user growth, which is estimated to be around 5% per month.  Spotify's own MAU growth is estimated to be about 2% by analysts, with broader marketshare recently reported as flat year-over-year.
The high-profile exec shuffle is undoubtedly worrying to investors, as the stock is down 2.5% at the time of writing.  Despite that, the stock is still up from its $149 starter price back in May, sitting at $180.