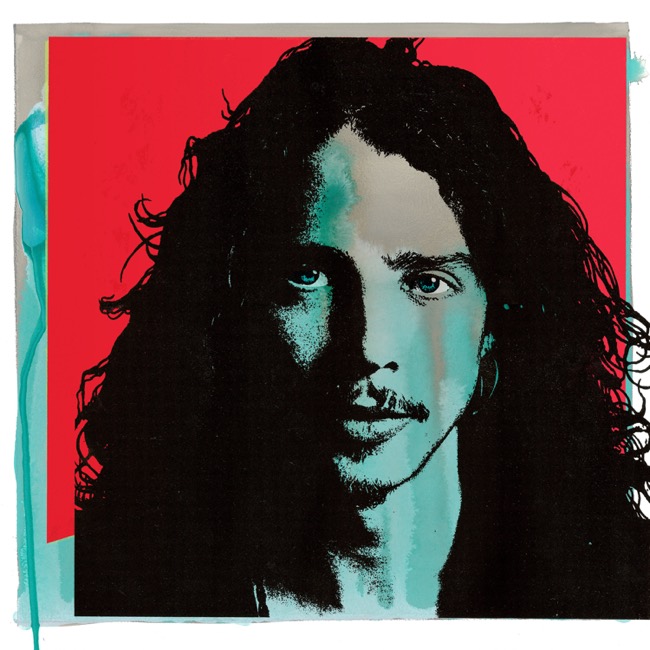 The first Chris Cornell album since the singer's untimely passing in 2017 is set to debut this November.
The self-titled album features 17 tracks and includes a 64-track limited-edition deluxe box set. Chris' wife Vicky Cornell is releasing the album on his behalf through UMe.
Vicky worked extensively with Chris' bandmates and friends to compile a collection of his works as a fitting tribute for the artist's expansive career.
The album includes music from all three of Cornell's bands, including Soundgarden, Temple of the Dog, and Audioslave. Several of Cornell's solo debuts are also included on the album.  Producer Brendan O'Brien helped put the album together, and Jeff Ament worked on the final packaging design.
The first unreleased track on the album is called 'When Bad Does Good,' and it was produced, recorded, and mixed by Cornell himself.  His wife found the track among his personal recordings archive after being reminded of its existence by Cornell's close friend, Josh Brolin.
You can listen to the previously unreleased track below.
Vicky Cornell says she has worked tirelessly since Chris' death to share his music and legacy and create an album that his fans will enjoy.
"Since Chris' sudden passing I have put all my efforts and energy into sharing his music and legacy with his fans from all over the world," Vicky stated.  "I felt we needed to create a special collection to represent all of him — the friend, husband and father, the risk taker and innovator, the poet and artist.  His soaring vocals found their way into the hearts and souls of so many.  His voice was his vision and his words were his peace.  This album is for his fans."
The limited edition 4 CD Deluxe boxed set of the Chris Cornell album features 64 total tracks, with 11 of them unreleased.  It also includes a 32-page booklet with unreleased pictures and notes from Cornell's bandmates Kim Thayil, Matt Cameron, Tom Morello, Mike McCready, and Brendan O'Brien.
The album is up for pre-order at chriscornell.com.