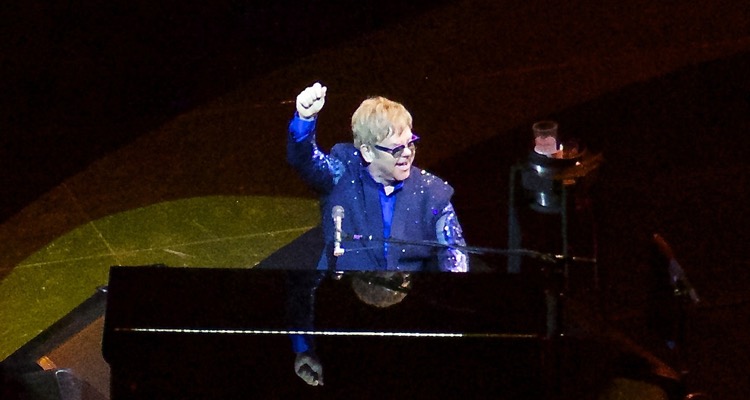 Elton John has signed a new deal with Universal Music Group to handle distribution of his back catalog and continued brand management and merchandising.
John's company, Rocket Entertainment, announced the deal with Universal Music Group on Friday, saying UMG will represent Elton John "for the rest of his career," including his catalog over the last 50 years.
"The multi-faceted agreement marks the beginning of a new era of expanded collaboration between Elton John and UMG and significantly expands their global business partnership," Rocket stated.
UMG will have exclusive publishing rights to Elton John's songwriting catalog, while UMG's brand management company, Bravado, will work closely with Rocket Entertainment to handle merchandising and licensing of John's final three-year world tour, 'Farewell Yellow Brick Road'.
The 71-year-old British singer kicked off the tour in the United States this month.  No financial details about the deal were disclosed, but John was eager to reach an agreement because he's ready to stop traveling and focus on family life with his husband and two children.
The first show of the tour kicks off tonight in Washington D.C. at the Capital One Arena.  From there, John will travel to Canada and up and down the east coast before hitting up several popular cities across the United States.
Fans who are interested in booking tickets to the new farewell tour can do so at Elton John's official site.  If you're planning on attending the event in your city, you should book tickets quickly as events are selling out well ahead of time.  That makes sense, given that it might be the last possible time to view Elton live.
The 'Farewell Yellow Brick Road' tour won't make it to European cities until 2019.