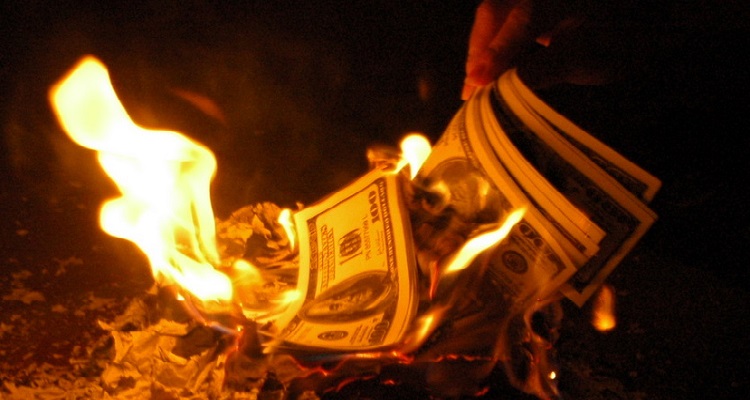 Because for Spotify, paying just $33 million a year for office space at 4 WTC just isn't enough.
Last year, a source shared several key financial details about Spotify's lease in New York.
The company's 4 World Trade Center (WTC) offices would include 478,000 square feet covering 14 floors.  This includes customization on each floor plan.
In total, Spotify would pay $33.29 million a year on base rent alone.  This works out to about $2.77 million a month.  The company had also taken an option to lease an additional 100,000 square feet at a future date.
Keep in mind Spotify lost $1.5 billion last year.  Having lost $584 million thus far, the company remains on track to lose more than $1 billion this year.  Spotify's long-term 4 WTC lease agreement runs until at least 2034.  Overall, the company will pay $566 million.
Now, the company has signed a new deal to increase its total office space in New York.
Crain's New York Business, a local business publication, found Spotify has now become 4 WTC's second largest tenant.  The company has signed a new deal with the Port Authority of New York & New Jersey, adding 85,666 square feet.  Spotify subleased the entire 26th and 27th floors of 4 WTC.  The New York Human Resources Administration occupies around 608,000 square feet, making it the building's largest tenant.
Asking rent remains unclear.  Yet, the Port Authority, which approved the deal in July, revealed the company would pay an additional $80.9 million over the life of the lease.  This includes deducting costs to build out the space.  The Port Authority would also pay a $3.3 million commission to Spotify's broker, JLL, a real estate firm.
In total, the company has now leased around 564,000 square feet of office space at 4 WTC.  Other tenants at the building include Zurich Insurance Group, MediaMath, Hudson River Trading, and Global Atlantic Financial Group.  Spotify will now pay nearly $650 million over the lifetime of the lease.
After 10 years on the market, the company has yet to post a profit.  The new lease agreement partly explains why.
---
Featured image by Paul Hohmann (CC by 2.0).