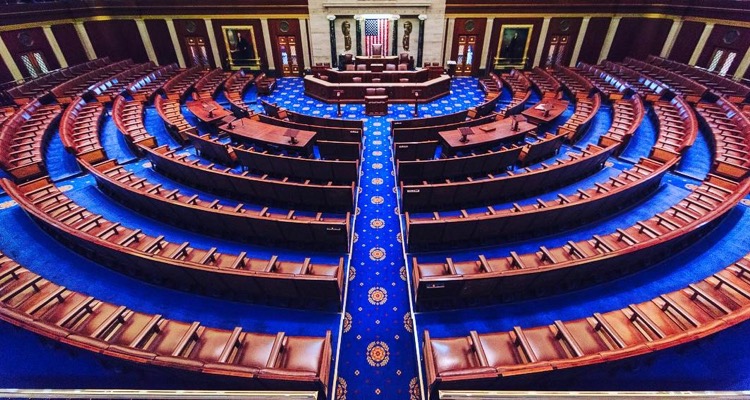 The U.S. House of Representatives has just approved the Senate-modified version of the Music Modernization Act.  Which means this bill is one signature away from becoming law.
The U.S. House of Representatives initially approved the Music Modernization Act by unanimous vote, but the Senate crafted its own changes to the legislation.  Accordingly, the updated bill has been sent back the House, where it was approved on Tuesday (September 25th).
That will sent the bill to the White House for presidential signature, the last step before becoming law.
The development is another huge victory for most of the music industry.  In addition to resounding House support, the bill was ultimately approved by unanimous consent in the Senate.  Sounds like a slam dunk, though the bill faced major opposition from the likes of Blackstone Group, Sirius XM Satellite Radio, and Senator Ron Wyden on the way.
Despite endless compromises, those pushbacks seriously slowed the bill's progress.  Ultimately, a fast-tracking 'hotline' voting process allowed the Music Modernization Act to pass without the usual floor debate.  The heated process apparently included buzzer-beating deals, including a number of concessions to Sirius (which, incidentally, just purchased Pandora).
In terms of the last signature, it looks like Trump is in favor of the bill.  Though of course, the White House circus is known for its surprises.
Still, it looks like the champagne corks are already being popped.  The Grammy-running Recording Academy, for example, has just scheduled a 'Coast to Coast Toast' on Thursday at 8:30 ET, with celebrations happening in 16 U.S. cities.  The list includes Seattle, Santa Monica, New York and Miami, among other musical metropoli.
"The trajectory of the Music Modernization Act has shown the power of music creators to effect real change," Neil Portnow, president & CEO of the Recording Academy stated in an email to Digital Music News.  "From its unanimous approval in the House of Representatives in April, to its passage in the Senate last week, we have seen unprecedented advocacy from the music community. With today's final passage of the bill in the House, we are one step away from the most sweeping music copyright reform since the 8-track tape era, and we look forward to this being signed into law."
"This historic legislation has been a decade in the making," remarked Chris Harrison, CEO of the Digital Media Association, or DiMA, also via email.  "DiMA is proud of the role we played in spearheading this process from start to finish, working with our industry partners and lawmakers to create a system that works better for everyone – publishers, songwriters, artists, record labels, and digital services. This shows that we can put the old arguments of the past behind us and move forward together into a brighter, streaming future."