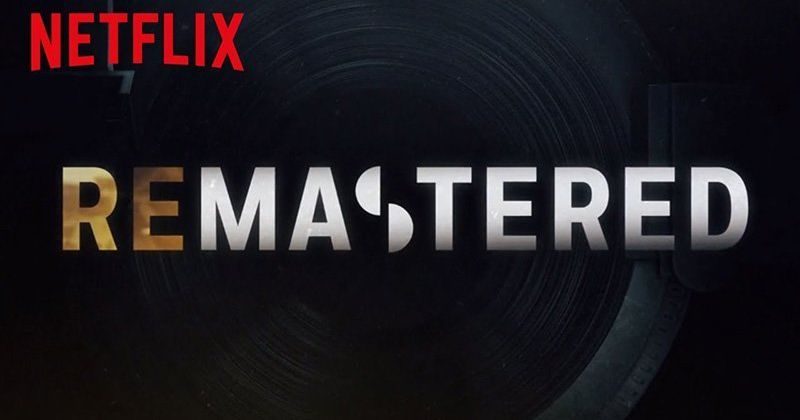 Netflix has announced a new music documentary series that will focus on stories from famous artists like Bob Marley, Johnny Cash, Jam Master Jay, and more.
The monthly series is called 'Remastered,' and it debuts on Netflix starting October 12.
The documentary will offer an in-depth investigative look at high-profile artists and their lives.  Specifically, the series will focus on current events that have shaped their lives (and those of fans and pop culture).  Netflix says the documentary will offer "discoveries and insights beyond what's been previously reported."
A new episode will launch each month, with focus on a specific artist for each episode.  Johnny Cash, Bob Marley, Sam Cooke, Robert Johnson, and more have been teased for the first season of the new series.
You can watch the teaser trailer below.
The debut episode for October 12 is called "Who Shot the Sheriff?"
The debut episode will provide a close-up look at how Jamaica's political suppression of the reggae movement may have been responsible for the mysterious shooting of Bob Marley.
Next up in November, "Tricky Dick and the Man in Black" explores how President Nixon invited Johnny Cash to the White House in an attempt to solidify his base with the typically more conservative genre of country music.  Cash surprised everyone with what he did during this visit.
Episodes dealing with Jam Master Jay, Victor Jara, Sam Cooke, The Miami Showband, Robert Johnson, and the journey to discover who wrote the song "The Lion Sleeps Tonight" will air in 2019.
The documentary production is directed by Jeff and Michael Zimbalist and Kief Davidson.  Triage Entertainment and All Rise Films are producing it as a Netflix exclusive series.
Netflix documentary series' tend to do well for the streaming video service, though music documentaries and shows can be a mixed bag.  Either way, this looks like a treat for serious music fans.