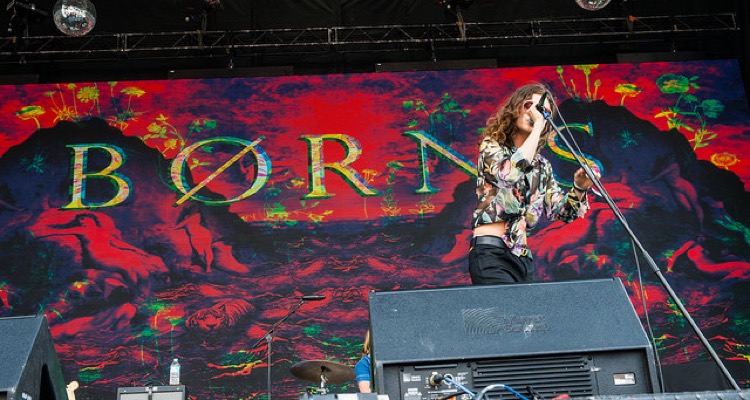 Several women have come forward through social media alleging that singer and songwriter Garrett Clark Borns, better known as BØRNS, took advantage of them sexually while they were intoxicated.
The women described predatory behavior by the singer, with at least two of the women underage at the time the alleged misconduct occurred.
The allegations started on September 21st, after a woman posted a statement on Twitter stating that Borns was a user and a manipulator.
According to her account of events, she met Børns in 2015 and struck up a friendship with him.  After being asked to meet him for drinks, she says she expected to go to a bar but wound up at his house.  There, she became intoxicated and alleges Børns took advantage of her in this state.
"Once everything happened I went to the bathroom and started bleeding. I was completely shocked from the blood and started to get it together and realized what just happened. I blamed myself for that night because I didn't say no even though I was intoxicated."
Yesterday, Borns responded to the allegations on his official Instagram page, saying that he is both hurt and angered over the allegations.
"All of the relationships I have had were legal and consensual. They ended abruptly, and that obviously caused hurt feelings, but for anyone to suggest anything beyond that is irresponsible."
You can see the post below.
Several other women have come forward with stories that resemble the first allegation. One woman says she met the singer at a music festival when she was 16, and he felt her up, despite being aware of how old she was at the time.
Another woman says she was 16 when Borns invited her back to his place, got her drunk, "started touching me, and we went into his bedroom. The things he did were things I did not want, and it hurt."