As Gibson Guitar prepares to exit bankruptcy, the company is hiring a new CFO.
According to a report from the Nashville Post, Kimberly Mattoon will replace Benson Woo in the CFO role.
Before being chosen as Gibson's new CFO, Mattoon spent eight years as an executive with Richemont, a luxury goods holding company that is based in Switzerland.  Mattoon served as the COO of Richemont North America.
Also in the announcement, current CEO Henry Juszkiewicz will step down and serve as a consultant for the company as it exits bankruptcy proceedings.  The successor to Juszkiewicz was not named in this new report.
Earlier, creditors demanded that Juszkiewicz relinquish most of his ownership of the company, and relinquish the reins.    Gibson announced the bankruptcy in March 2018, stating the company would refocus its original core business on manufacturing guitars and instruments.
At the time of its bankruptcy announcement, Gibson employed more than 900 people with 80 independent contractors. Now, the company employs about 600 people in the Nashville area.
Juszkiewicz has been stripped of power, but not money.  A one-year consulting role will net him $2.1 million in fees and 2.25% shares of the restructured company.  It's worth noting that Juszkiewicz also received $1.5 million in proceeds from the sale of Gibson's stake in Japanese audio company TEAC.
Juszkiewicz has been rubbing guitar fans the wrong way for decades, expanding Gibson's presence beyond instruments into electronics and other unsuccessful ventures.
At one point, Juszkiewicz chose to have Gibson stop focusing on guitar manufacturing altogether.
Mastodon guitarist Bill Kelliher says he stopped working with the company in 2017 over shoddy quality.
"They kept f***ing up my guitars that I was asking for. I didn't ask for a lot – I just had a few certain things that I would like with my guitar – I told them I didn't want it chambered and they made my second guitar chambered."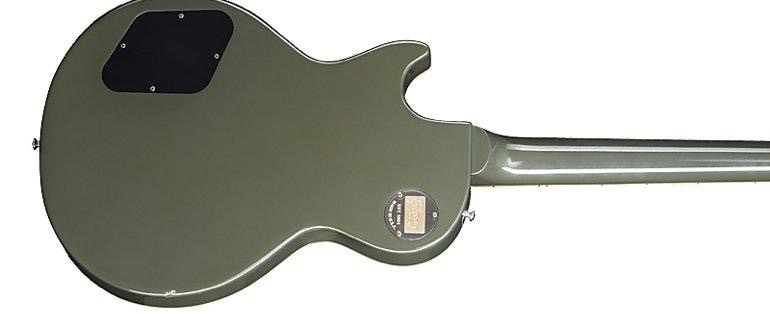 That testimony is just one of several mishaps and complaints.  At the unveiling of the 2017 Les Paul, aficionados were shocked to see a visible ding on the guitar (see above).  You can see why many avid guitarists have jumped ship — well before the bankruptcy filings.