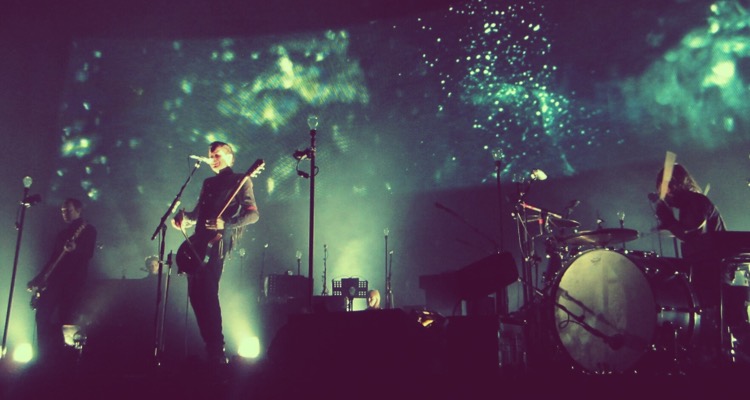 Sigur Ros' drummer Orri Páll Dýrason has left the band following sexual assault allegations.
Inspired by the #MeToo movement and the ongoing focus on sexual assault, artist Meagan Boyd detailed her account of an alleged assault at the hands of Dýrason on Instagram.
The account has since been marked private, but the details of the allegation are chilling.  Boyd said the incident happened in 2013 when the band was in Los Angeles recording an album.  Until now, she never reported the incident in which she describes waking up "with the feeling of being penetrated without my consent during a deep slumber" at least twice.
Boyd addresses her own critics in the original message saying she was too "drunk, dead tired, and in shock" to do anything about it at the time.  Boyd says that hearing Dr. Christine Blasey Ford speak out about her allegations against Brett Kavanaugh gave her the strength to come forward.
Boyd later posted on Instagram saying that the accused attempted to get in contact with her and silence her, which is why she marked her Instagram as private.
Sigur Ros posted an update on Facebook concerning the allegations, saying:
"In the wake of the extremely serious and personal allegations made against him in recent days, we have today accepted the resignation of our bandmate Orri Páll Dyrason to allow him to deal with this privately."
Orri Páll Dyrason posted an update on his own Facebook page defending himself from the allegations and letting fans know why he decided to resign from the band in light of the accusations.
"In light of the scale of this matter, I have decided to leave Sigur Rós.  That is a difficult decision for me, but I cannot have these serious allegations influence the band and the important and beautiful work that has been done there for the last years. A job that is so dear to me. I will do anything in my power to get myself out of this nightmare, but out of respect for those actually suffering from sexual violence, I will not take that fight public."