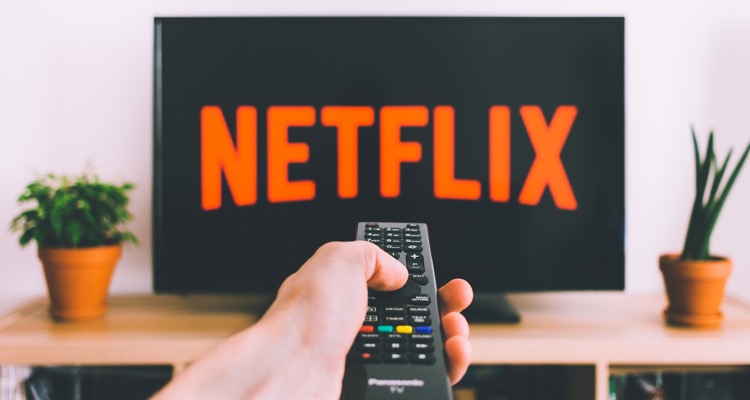 A new report from Country Financial suggests that nearly three out of four Americans share their streaming services with their family, friends, or even exes.  But what about streaming music services like Spotify and Apple Music?
The Country Financial report states that 54% of Americans use some variety of streaming service, with at least 59% of that number using services at least once a week.  25% of respondents said they use streaming services every single day.
A breakdown of which streaming services are most likely to be shared among people found that TV services top the list.  Both Netflix and Hulu were the most commonly used streaming services at 47% of respondents.  74% of people who use Netflix and Hulu admitted to sharing the service with someone else.
That compares to around 42% of people who say they share a mobile plan with someone else. 41% of the respondents said they share shopping plans like Amazon Prime or Costco.
The survey didn't ask about music streaming services like Spotify, Apple Music, or YouTube Music.  Typically, music streaming accounts are more difficult to share, with Spotify booting out a second user pretty quickly.  Of course, that doesn't mean it's not happening, though it may be a smaller issue for music streaming services than TV/video streaming platforms.
However, we know Spotify has recently been cracking down on other forms of account abuse.
Last week, some Spotify family plan members received emails asking them to confirm their GPS location to verify their location.
A family plan, after all, would typically involve people living under the same roof.   In fact, that's a requirement.  Accordingly, subscribers who refused to supply their home address and location details would lose access to the family account, according to the email.
Some subscribers pushed back in outrage (of course), though it looks like this is a serious problem for Spotify.  One earlier report suggested that half of all global streaming subscribers use family plans to reduce the cost of services like Spotify.   Sounds extreme, though some abuse is undoubtedly afoot.
Spotify allows up to six people on one family plan for $14.99/month, but the terms and conditions clearly limit memberships to "you and up to five people who reside at your same address."
Spotify wouldn't address whether they plan to get more aggressive about verifying the addresses of its family plan members.
Alongside the family plan crackdown, Spotify has also been re-examining discount student plans.  That includes the imposition of stricter time limits, the 'five year plans' suddenly unacceptable.