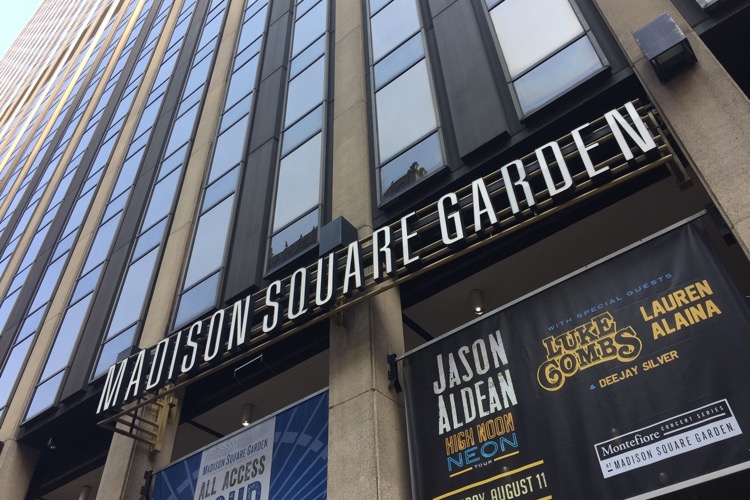 Azoff Music Management and The Madison Square Garden Company (MSG) have reached a deal for Azoff to acquire MSG's joint stake in Azoff MSG Entertainment.
According to early reports about the deal, Azoff Music Management will pay $125 million to buyout MSG's stake and become the sole owner of the company.  The split looks like a mutual (and amicable) decision, with The Azoff Company and Madison Square Garden entering into a multi-year contract for Azoff to continue its advisory role for MSG.
The joint venture between the two companies was established in 2013 with the aim of promoting MSG venues and events. Azoff helped re-establish the Forum in 2014, which is a massive arena in Los Angeles dedicated to music and entertainment.  The comeback was great news for longtime Los Angelinos, and predates the adjacent construction of a massive football stadium that will house both Los Angeles Rams and Los Angeles Chargers football games.
Both the active Forum and the soon-to-be-active  'Los Angeles Stadium at Hollywood Park' will sit side-by-side in Inglewood, CA.
Azoff will continue in its advisory role for live venues such as the Forum and the MSG Sphere Initiative, which are slated to be built in Las Vegas and London.
In February 2018, The Madison Square Garden Company announced plans for the MSG Sphere, which will radically upgrade the in-venue sound experience.
The first venue will open up at The Venetian in Las Vegas during 2021, with another slated to open in 2022 in London.
Irving Azoff, the CEO and founding member of Azoff Management, says he's happy to have a partnership that puts artists' and songwriters' first.
"I am extremely proud that my partner, Jim Dolan, and I built an innovative company which always put the artists' and songwriters' interests first," Azoff remarked.  "The Azoff Company will build on this foundation of positive disruption and artist advocacy: we will continue to challenge antiquated parts of the entertainment business on behalf of artists and fans.
"The Azoff Company is proud to renew our commitment to the Forum and MSG's transformative vision for the best possible, live entertainment experience."