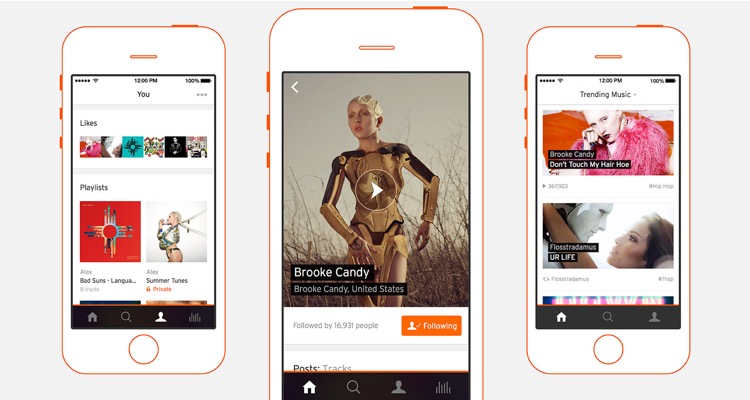 Now that Spotify is opening its platform to all music artists regardless of their label representation, SoundCloud is also stepping up its artist-friendliness.
The company has announced some changes surrounding its ad monetization options.  SoundCloud Premier monetization is now open for Pro and Pro Unlimited subscribers.
Starting today (Tuesday), all SoundCloud Pro and Pro Unlimited subscribers will be able to monetize their eligible content to start getting paid for their music streams.  SoundCloud pays each month, and the Premier program is available to Pro subscribers at no additional cost.
Any music that is monetized through SoundCloud premier is non-exclusive, and the artist retains all rights to the music.
The program is only open for music content but may be extended to podcasts in the future.
SoundCloud is inviting creators with at least 5,000 plays in the past month to monetize their content under the new program. Creators in the United States, United Kingdom, Canada, Australia, France, Germany, Ireland, The Netherlands, and New Zealand are eligible.
SoundCloud will expand the countries where Premier monetization is available over the coming months.
The move is part of a streaming battleground that is suddenly benefiting artists.  Just a few weeks ago, Spotify announced a beta program allowing any artist to upload music directly into the Spotify platform.  The uploads are free for an unlimited amount of songs, and will eventually be expanded to any artist, not just beta-invited accounts.
This new monetization scheme from SoundCloud seems like a direct response to Spotify's threat.  Though regardless of the motivations, both developments spell greater flexibility and more money for uploading artists.
And perhaps most importantly: neither program claims any copyright control.  Always a nice perk.
SoundCloud touts itself as one of the best-paying music streaming services, but an analysis from 2016 found that's only true for SoundCloud Go.
Traditional SoundCloud streams take around 750 streams to make $1, while SoundCloud Go only takes about 96, according to the breakdown.  SoundCloud's ratio was slightly better than YouTube, which needed about 776 streams to make a buck.
Artists who are interested in signing up for SoundCloud's Premier monetization can check out the creator guide on the site.