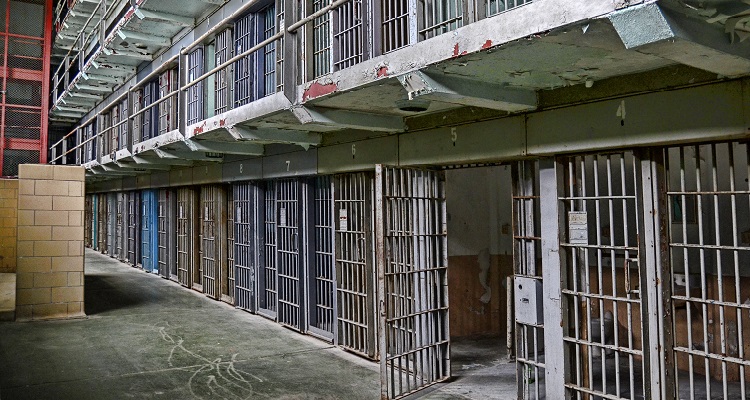 How much did the Fyre Festival cost Billy McFarland?  Six years in prison and $26 million.  But, how much will it cost co-founder Ja Rule?
You probably know the story by now.
In 2016, Ja Rule and up-and-coming entrepreneur Billy McFarland had a wonderful idea.  They would throw a luxurious music festival in The Bahamas.  Aimed at rich, young millennials, a ragtag team of employees at Fyre Media would organize the greatest music festival in the world.
Just imagine being flown to Pablo Escobar's former island in 'VIP-configured' private jets.  You'd see a beautiful sun shining down on the crystal blue waters.  Famous supermodels and social media influencers would spend time with you on the hot white sand of The Bahamas in the mornings.  In the afternoon, you'd set sail on a luxurious yacht.  And, the hottest music stars would play their latest hits in the evening.
What could go possibly wrong?  Just about everything, it seems.
Festivalgoers faced delayed flights, lost luggage, and a lack of food.  Upon arriving at the event, fans found abandoned FEMA tents, piles of garbage, and feral dogs.
Attendees had paid between $4,000 and $12,000 to attend the now once-in-a-lifetime event.
In the aftermath, Ja Rule got hit with a $100 million class-action lawsuit.  And, Billy McFarland just got serious jail time.
Facing justice.
US District Court Judge Naomi Buchwald has sentenced Fyre Festival co-founder and entrepreneur Billy McFarland to jail.
He was convicted of multiple counts of fraud, including duping investors into pouring money into the failed luxury music festival.
Authorities found McFarland, Grant Margolin, a Chief Marketing Officer, and Daniel Simon, an indie contractor, had collectively misled investors to dump money into Fyre Media and another ticketing scheme the young entrepreneur had founded.
McFarland himself willfully falsified documents inflating the company's revenue.  He also modified a stock ownership statement, telling investors Fyre Media was worth $2.5 million.  The company's stocks were actually worth just under $1,500.
Not content to let go of his fraudulent ways, McFarland ran a "sham ticket-selling business" while on bail.  The young entrepreneur promised investors tickets to high-profile events, including Coachella and the Met Gala.
Last week, prosecutors pushed for McFarland to receive 15 to 20 years in prison for his deeds.  His actions, they argued, clearly "demonstrate a lack of remorse and acceptance of responsibility."
His lawyers disagreed.  Painting McFarland as a young man with "a good heart," they claimed doctors had diagnosed him with 'untreated' bipolar disease.  Such a lengthy sentence, his lawyers claimed, would "effectively [throw] his life away."  They requested home confinement, probation, and community service for the young entrepreneur.
Keep in mind McFarland's legal team had never mentioned his alleged mental illness.
But, has McFarland truly learned his lesson?
In a lengthy statement at a New York federal courtroom, a repentant McFarland told his family and victims,
"I know that I betrayed the trust of my investors, my customers, my family.  This is an extremely bitter reality.

"The remorse I feel is crushing.  I've lived every day with the weight of knowing that I literally destroyed the lives of my friends and family."
One victim, Joe Nemeth, had testified he had given his family's life savings to two of McFarland's schemes – Magnises, a 'black [credit] card for millennials,' and NYC VIP Access, the ticket scheme he ran while out on bail.
"[McFarland] financially ruined my and my wife's life.  It took me 20 years of saving my lunch money to save $180,000."
Nemeth and his wife will reportedly no longer be able to retire.
Speaking during McFarland's trial, he stated,
"I hope the justice system has the last laugh at Mr. McFarland."
During his sentencing, the young entrepreneur reportedly said "I'm sorry" multiple times, begging Judge Buchwald for a lighter sentence.  Wearing a prison jumpsuit, McFarland claimed he had been the victim of violence in jail.
Vowing to become a better person, he explained,
"The best way to be sorry is through my future actions."
She didn't buy it, however.  Noting his 'untreated' bipolar disease doesn't excuse his actions, Judge Buchwald said,
"It is my conclusion based on all the submissions that the defendant is a serial fraudster and that to date his fraud, like a circle, has no ending."
In fact, she noted McFarland had duped investors prior to and even right after the Fyre Festival.
"This was not a good idea gone bad; the bad intent was long withstanding."
McFarland was convicted on three counts of wire fraud, one count of bank fraud, and one count of lying to investors.
Instead of choosing to sentence the young entrepreneur to 20 years in prison, Judge Buchwald has allowed McFarland to serve his sentence concurrently.  He'll go to prison for six years, then serve three years of supervised release.  McFarland also has to pay up $26,182,236.
Earlier this year, a federal court awarded two Fyre Festival victims $5 million for the failed music festival.  McFarland remains the subject of another class-action lawsuit.
It remains to be seen whether any of the victims will ever receive payment.
---
Featured image by Bob Jagendorf (CC by 2.0).