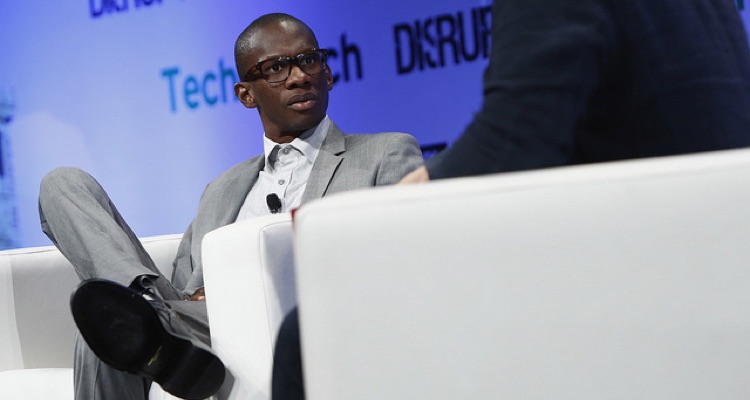 The very ugly public spat between Troy Carter and Scooter Braun just got uglier.
Last month, Justin Bieber manager Scooter Braun filed a lawsuit against former Spotify executive Troy Carter.  Carter, the former manager of Lady Gaga, was once friends with Braun.
No more.  Braun's company, Ithaca Management Holdings, recently filed the suit, claiming that Carter had defaulted on a loan in excess of $10 million, including principal and interest.
At first, Carter denied the allegations.  Then, flip-flopping on his earlier position in less than 24 hours, the former Spotify executive admitted owing money to Braun.  Playing the race card, Carter said Braun had attempted to "falsely ruin my reputation."
Now, the fight just got uglier.
So, how much money does Troy Carter actually owe Scooter Braun?
On June 3rd, 2016, Ithaca agreed to loan the former Spotify executive $10 million, according to Braun's attorneys.  During this time, Atom Factory, Carter's company, had arbitrated a dispute with his former client, Lady Gaga.
Both parties had reached an agreement.  If and when Atom received payment from the settlement, Carter would immediately pay Ithaca.  To seal the deal, the former Spotify executive had listed his company as collateral.
Yet, Atom allegedly settled the case and attempted to hide the money from Ithaca, thus violating the loan agreement.
Now, Ithaca has gone on the offensive against Carter.
In a new court filing submitted Tuesday, Braun's company has sought an injunction against Carter, his wife Rebecca, and Atom.
The court documents reveal Ithaca had previously followed up with Troy and Rebecca Carter about the status of the payment.  Both, along with their legal counsel, had reassured Ithaca the "payment would be received by the end of August."
That never happened.
Ithaca has now requested a cash payment in full, totaling slightly over $14.5 million.
If approved, the injunction would prevent Carter, his wife, Atom Factory, and other parties from transferring assets.  This would freeze the Carter family and Atom's assets.
A representative for Carter slammed Braun and Ithaca's recent filing.
"This is yet another litigation tactic by Ithaca.  These claims are not accurate, both legally and factually."
Braun and Ithaca fought back.  Speaking with Billboard, an Ithaca representative said the company has "documentation to back up everything as fact."  In addition, the company said they had no interest in "Troy Carter's history of games or slander."  Challenging Carter to publicly identify "a single factual inaccuracy" in the court filings, the rep said,
"We as a company just want to recover the millions of dollars owed to us by Troy Carter which he has repeatedly promised to pay but never has…Everything is backed up with documentation.  Blanket statements to protect his image are absurd at this juncture.  Simply pay what you owe and move on.  We will continue to follow the legal steps for recovery in the meantime."
Ithaca has also filed a request for an expedited hearing, originally scheduled for May 2019.
---
Featured image by TechCrunch (CC by 2.0).