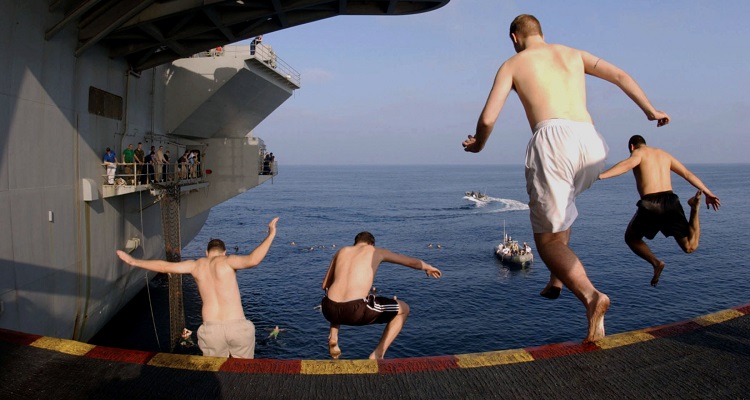 Why are so many top executives jumping ship from Spotify?
Angela Watts.  Dave Rocco.  Mark Williams.  Kevin Brown.  Jackie Jantos.  Seth Farbman.  Graham James.  Jorge Espinel.  And, Troy Carter.
What do they all have in common?
As of this writing, these top executives no longer work at Spotify.  And, they've all departed in 2018.
Now, you can add one more name to that list.
Rocío Guerrero.
Goodbye, Spotify.  Howdy, Warner Music.
Guerrero, Spotify's former Head of Latin Music, has left the company.
She'll now serve as Vice President of A&R and Cross-Cultural Strategy over at Warner Music Latin America and Spain.  Guerrero will explore artist development venues across streaming services and identify new talent.  She'll also develop creative collaborations for Warner Music artists.
Based in New York and Miami, Guerrero will report to Iñigo Zabala, President of Warner Music Latin America.  She'll reportedly split her time between both offices.
Guerrero had joined Spotify in 2011.  She worked on multiple influential Latin playlists, including Baila Reggaeton and ¡Viva Latino!
The curious case of the disappearing Spotify executive.
Speaking about her new job, Guerrero specifically omitted her work at Spotify, instead praising Warner Music.
"In recent years, we've seen Latin music break cultural, linguistic, and geographic boundaries, and it's just the beginning.  I'm looking forward to joining Iñigo's team, where together we'll continue to advocate for music globalization and diversity.  I'm especially excited to take on a more artist-centric role, this time from the label side, and from the earliest stages of a world hit."
As previously mentioned, Spotify executives have enjoyed comfortable salaries.  Last year, the average Spotify upper-level executive earned around $1.34 million.  This year, following its successful IPO launch, cushy packages are getting even cushier.  And that includes sudden windfalls of the Wall Street variety.
Yet, comfortable salaries have come at a considerable cost for the company.  As of Q2 2018, Spotify has lost $584 million, and remains on track to lose over a billion by the end of the year.
Spotify's apparently not worried about its financial future.  Continuing to uselessly burn more money, the company exercised an option to expand its World Trade Center lease.  The streaming music service originally agreed to pay $566 million for a lease agreement that runs until 2034.  Its most recent agreement adds an additional $80.4 million just for a little more office space.
Former Spotify executives clearly know one thing.  Spotify can't afford to recklessly spend money forever.  And, with Apple Music overtaking the company in key markets, it's only a matter of time until the company's fantastic revenue growth potentially flatlines.
In the meantime, Spotify's 'brain drain' is showing no signs of decelerating.
That certainly suggests some problems inside Spotify's culture, including problems with executives feeling detached from the broader mission.  It also suggests that many executives are questioning the long-term sustainability of this company.
Then again, anyone enjoying the 'Spotify glow' is also subject to being poached by a high-paying suitor.
Meanwhile, we'll wait to report on the next high-profile exit.  Based on what we've seen this year so far, we won't have to wait long.
---
Featured image in the Public Domain.