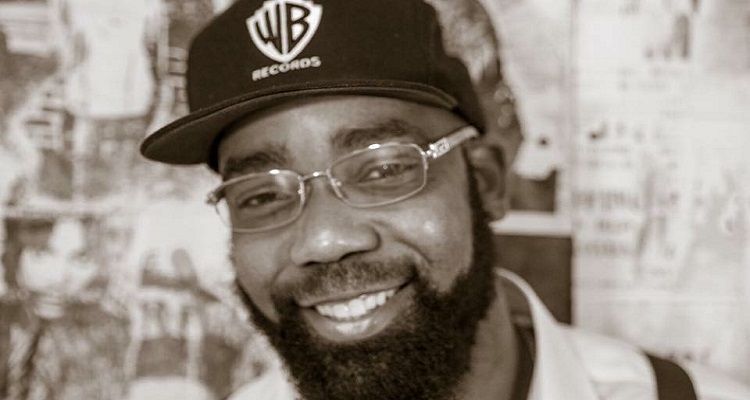 Warner Bros. Records promotes a top executive.
Eesean Bolden will serve as Senior Vice President of A&R at Warner Bros. Records.  He previously served in A&R positions at Sony Music and Capitol Records.  The move marks Aaron Bay-Schuck's first major appointment as Co-Chairman and CEO.
---
SME ups its IS&T SVP executive.
Kirit Joshi will now serve as Senior Vice President and Chief Information Officer at Sony Music Entertainment (SME).  The 25-year veteran will oversee SME's worldwide information security and technology (IS&T) operations, including global applications, application security compliance, and regional IS&T organizations.  Joshi previously served as Senior Vice President of Worldwide IS&T.  Based in New York, he'll report to Carmine Coppola, Executive Vice President and Chief Financial Officer.
---
SMN ups its SVP of A&R.
Jim Catino will now serve as Executive Vice President of A&R at Sony Music Nashville (SMN).  He previously served as Senior Vice President of A&R.  Catino will continue signing and developing artists for SMN's labels – Arista Nashville, Columbia Nashville, and RCA Nashville.  He'll report to Randy Goodman, Chairman and CEO.
---
Eventim UK has a new leader at the helm and confirms a key promotion.
Daniel Brown will take over as CEO at Eventim UK.  He most recently served at AXS, AEG's ticketing company, as Vice President of Marketing and Customer Experience.  Brown succeeds Simon Preswell, who left in 2016.  Nick Blackburn had served as interim CEO.
In addition, Dale Ballentine has received a promotion and will now serve as Chief Operating Officer.  Blackburn will continue to serve as Chairman.
---
Sony's The Orchard names a top executive.
Tim Pithouse will serve as Global Head of Artist & Label Services at The Orchard.  He'll start on November 1st.  Based in New York, Pithouse will expand the company's Artist & Label Services global capabilities.  He'll also develop and market artists internationally.
---
Top Fearless/Razor & Tie executive jumps ship.
Eddie Levy, Senior Director of Marketing and Product Management at Fearless/Razor & Tie, will leave the company after five years.  He'll serve as National Director of Marketing at City Winery.
---
APA promotes an agent.
Jules Urbanski will now serve as a Music Agent in the Concerts department at APA.  He first joined APA three years ago.  Urbanski works with Jim Osborne, an APA partner and Co-Head of Talent.  He also represents Blac Rabbit.
---
SESAC ups a key member.
Kelli Turner will now serve as President and Chief Operating Officer at SESAC Holdings.  She'll oversee day-to-day operations, including financial matters.  Turner will also set the organization's strategic direction.  She previously served as Executive Vice President of Operations and Corporate Development as well as Chief Financial Officer.
---
UMG's Positiva Records announces a promotion.
In addition to his current role as A&R Director for Virgin EMI Records, Jason Ellis will now serve as Managing Director at Positiva Records, a British dance label owned by Universal Music Group (UMG).  The promotion comes as Positiva celebrates 25 years.
---
Crush Music confirms a new hire.
Lauren Reynaldo will serve as Head of Sync at Crush Music.  Per Billboard, she'll work with the company's roster, including Sia, Lorde, Green Day, and Panic At The Disco, among others.  Based in Los Angeles, Reynaldo will report to Dan Kruchkow, Chief Marketing Officer.
---
Cashmere Agency announces a new appointment.
William Petersen will serve as Senior Vice President of Social at Cashmere Agency.  He'll lead strategic development and execution of social efforts.  Petersen will also oversee how the agency approaches social media, creators, and contents to tell brand stories.  In addition, he'll lead digital and social initiatives for Cashmere's key accounts, including YouTube, Sony Pictures, Universal Pictures, and Amazon.
---
Superfly confirms a top-level appointment.
Stacey Moscatelli will serve as Executive Vice President of Brand Marketing at Superfly.  The 20-year marketing veteran will oversee consumer marketing for the brand, its properties, programs, and clients.  Moscatelli will lead the strategy, development, and implementation of marketing and media for Superfly.  The marketing and event company is behind music festivals, including Bonnaroo and Outside Lands.
---
BBR Music Group loses a top artist.
Joe Nichols has left BBC Music Group.  Per Music Row, he was the flagship artist at label group's Red Bow Records imprint.
---
A Capitol Records executive passes.
Joe Rainey, Senior Vice President of Pop Promotion and Marketing at Capitol Records, has passed away.  He was 43.  In a statement lamenting the passing, Greg Marella, Executive Vice President of Promotion for Capitol Music Group, said,
"All of us at CMG are incredibly shocked and saddened to learn of the untimely passing of our colleague and friend, Joe Rainey.  He will be greatly missed.  We offer our most heartfelt condolences to his family and loved ones at this extremely difficult time."

---
Another one gone over at Spotify.
As previously reported, Rocío Guerrero, Spotify's Head of Latin Playlists, has left the platform.  She will now serve as Vice President of A&R and Cross-Cultural Strategy at Warner Music Latin America and Spain.  Guerrero will explore artist development venues across streaming services and identify new talent.  She'll also develop creative collaborations for Warner Music artists.  Based in New York and Miami, Guerrero will report to Iñigo Zabala, President of Warner Music Latin America.  She'll reportedly split her time between both offices.
---
Merlin expands its team.
Also as previously reported, Merlin has announced three key appointments and a promotion in the UK and Americas.
Based in the organization's London office, Emma Robinson will serve as Member Services Manager.  She previously served as Senior Account Manager at Name PR, a press agency.  Emma will act as the first point of contact for Merlin members' day-to-day interactions.
Based in London, Poppy Waring has graduated from General Assistant to serve as Member Services Assistant.  Along with Robinson, she'll report to Tom Deakin, Director of Global Member Services.
Leeza Panayiotou will join Merlin's London office as Manager of Legal and Business Affairs.  She previously served at Cooking Vinyl Group and Clintons Solicitors.  In the newly created role, Panayiotou will join Ryan McWhinnie, Director of Legal and Business Affairs.
Bela Zecker will join Merlin's New York office on October 29th.  She'll serve as Member Services and Operations Manager of Americas, focusing on Latin American markets.  In the newly created role, Zecker will work with the organization's growing membership from the LATAM region.  She'll also maximize the value of members' participation in agreements across all Latin American markets.
---
Featured image from Warner Bros. Records.