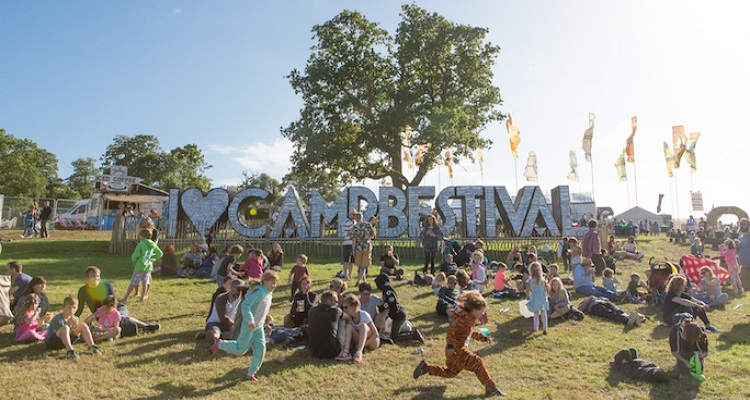 Looks like Camp Bestival festivalgoers may finally get their refunds, all thanks to Live Nation.
Late last month, Digital Music News discovered Bestival Group, the company behind the Bestival and family-friendly Camp Bestival music festivals, faced major financial problems.
The 2018 Camp Bestival's cancellation on the last day over bad weather in July – among other things – had pushed the festival group to the brink of bankruptcy.
The company only admitted it had faced "financial challenges."  Undeterred, the festival group vowed to make Camp Bestival 2019 happen, thus moving forward "into a new era."  Bestival Group has yet to refund festivalgoers their money for the event's abrupt cancellation.
Then, Richmond Group made an offer of £1.1 million ($1.4 million) to purchase the Bestival Group.  The British creditor had previously loaned the festival group £1.6 million ($2.1 million) last year.
Now, it looks like the deal has 'saved' Camp Bestival.
Live Nation to the rescue.
The Bestival Group has announced a new deal with Live Nation and SJM, a British promoter.
Josie and Rob Da Banks, the festival group's co-founders, confirmed in a statement,
"With the help of Live Nation Gaiety and SJM, we'll really be able to bring more of our creative vision to life with the support structure needed going forward."
Richmond Group had quietly bought the festival brand and its assets last week.  Following the purchase, Live Nation Gaiety took over the stake.  Live Nation Gaiety is a joint venture with MCD Productions, an Irish promoter.
In a statement, Josie and Rob Da Banks said they were "THRILLED to finally announce today that [we're] back in control of Camp Bestival."
"We look forward to sharing this new chapter with you.  More news very shortly."
Yet, exact details about ownership or financial terms weren't given.
In a vague statement, a spokesperson for Live Nation only said,
"LN-Gaiety and SJM look forward to working with Rob and Josie on Camp Bestival."
---
Featured image by Camp Bestival.