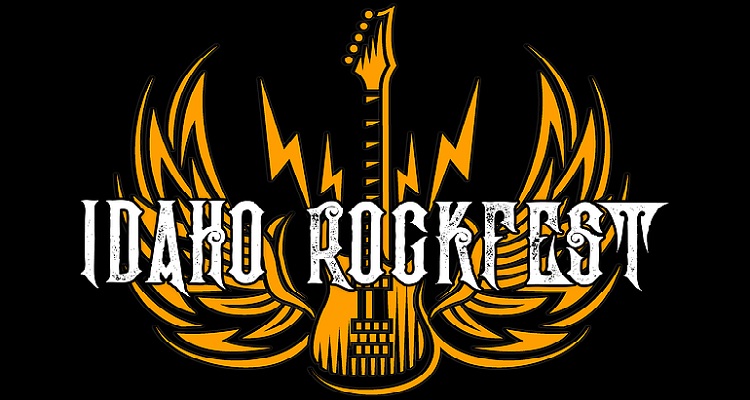 So, why exactly did Idaho Rockfest close its doors at the last minute?
This isn't the first — or the last — time this will happen.
At the start of the busy summer festival season last year, one major event in Canada abruptly shut down.
Thanks to poor administration, Pemberton Music Festival closed its doors, declaring bankruptcy.  Fans who went to the event's website came across the cancellation notice.  Then, they found out festival organizers – Huka Entertainment – wouldn't issue automatic refunds.
Huka continued to sell tickets to an event they had already canceled, prompting accusations of fraud.
Later that year, a separate event – the Gathering Festival – also shut down.  After selling tickets for $130 each and lining up multiple investors, Andrew Murdock, the event's organizer, skipped town with his wife.  Several musicians had failed to receive refunds for their planned performances.
And there's more.
Earlier this year, Digital Music News found that Laconiafest's organizer, Tyler Glover, had skipped town.  He had charged bands $500 to perform at the event.  Despite promising 30,000 fans would attend, Glover sold over 200 tickets at $40 each.  Around 4,000 fans showed up.
Glover forced several bands to pay up weeks before the event was scheduled to take place.  Then, once the festival kicked off with few performers, he failed to offer refunds to disappointed fans.  Glover instead canceled Laconiafest, vanishing altogether.
He deleted the Laconiafest Facebook page once fans posted multiple complaints.  Glover then threatened to sue Digital Music News, all the while seemingly hiding from James Boffetti, the Attorney General of the State of New Hampshire, as well as the US Department of Labor.  The Boston Globe later found Glover owes the city of Laconia over $60,000.
Now, after another music festival closed its doors at the last minute last August, its organizer has suspiciously filed for bankruptcy.
The curious case of Idaho Rockfest – an attempt to fraud festivalgoers, or a genuine attempt to throw a major rock festival?
On LinkedIn, Ron Heyrend proudly bills himself as the President and owner of EKR Entertainment and Productions, a little-known company.
Detailing his job description, he's a producer, promoter, and in charge of booking for concerts and events.  He's also an expert in consulting, speaking, and team building.
Heyrend has since taken his profile down.
He had plans to launch a major classic rock music festival – Idaho Rockfest.  The event would've run August 24th and 25th at Melaleuca Field in Idaho Falls.
Heyrend had allegedly lined up multiple rock stars and bands for Idaho Rockfest.  Motley Crue's Vince Neil, Sebastian Bach, Great White, RATT, Warrant, and Lynch Mob had led the event's lineup.  Roxy Blue and local Idaho bands 2am Logic and Defenders of Faith would've performed as well.
To promote the event, Heyrend had worked closely with a local animal shelter.  Clearly excited about how the festival would help the unfortunate creatures, Kristin Sanger, Executive Director at Snake River Animal Shelter, wrote,
"The Snake River Animal Shelter is excited to help kickoff the 2018 Idaho Rockfest with a ROCK Adopt-A-Thon event and ticket giveaway!  Hope to see you all there to celebrate the homeless animals and this amazing event."
Billing the event as a "stellar weekend of iconic rock music," Heyrend proudly boasted,
"There's never been a festival of this magnitude in our region, so we're looking forward to bringing A-list rock and metal entertainment to their loyal fan base here."
There was just one problem.  The event never materialized, leaving many without refunds.
The day before Idaho Rockfest would've kicked off, Heyrend abruptly announced its cancellation.  He claimed an investor had pulled funding for the major rock concert at the last minute.
Angry fans quickly took to Facebook to lambast the move and request refunds.  Heyrend claimed refunds could take between 24 and 48 hours.  On the event's Facebook page, Heyrend said he was waiting for a payment from a contractor.
"Please just be patient with us.  This was as big of a shock to us as anyone.  This will be rectified."
Then, when confronted over the lack of refunds, Heyrend made a shocking claim – no refund policy had existed for Idaho Rockfest.
"It wasn't ever supposed to be refunded."
He just didn't have the money to refund every customer.
Heyrend had also failed to pay the company he had hired to recruit artists.
Taking the organizer to court, Hutchison Entertainment filed a complaint, stating it was owed $25,163.  Heyrend allegedly attempted to avoid paying Hutchison by personally contacting the bands, thus violating his contractual agreement.
Clearly overwhelmed, Heyrend contacted a legal team to mitigate the disaster.  He denied ever wanting to scam anyone.
"I'm doing everything I can to get this sorted out.  It was supposed to be a fun time."
Now, to protect himself from further fallout, Heyrend has tried a new strategy.
The Post Register reports Heyrend has filed for Chapter 7 bankruptcy at the US Bankruptcy Court in Pocatello.
The move means his non-exempt assets, including EKR Entertainment and Productions, will be liquidated to pay his debt.  The filing reveals Heyrend has $123,302.98 in debts mostly related to Idaho Rockfest.  He has listed Todd Hutchinson from Tennessee and Hutchison Entertainment as debtors.
Per the Post Register, some people have received refunds, but others have not.
With the bankruptcy filing, the promised refunds are probably never arriving.
---
Featured image by Idaho Rockfest.