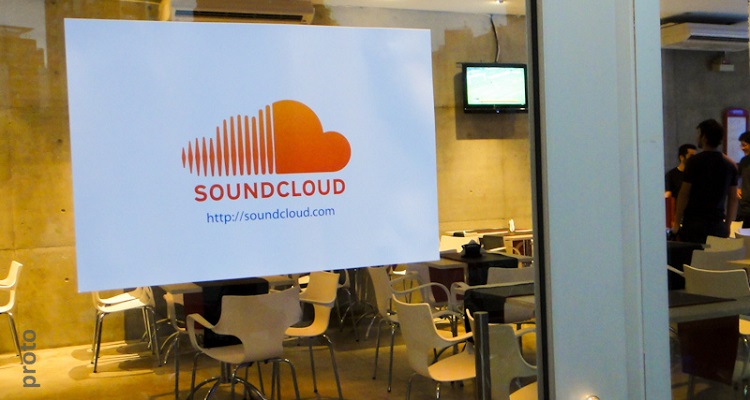 SoundCloud tracks can now be placed into Instagram Stories.  But there's much work to be done here.
SoundCloud emailed us the news this morning, heralding a 'big addition for passionate music fans'.  Basically, SoundCloud users can blast a track into their Instagram Stories, but followers will have to access the SoundCloud app (or site) to listen.
A little anti-climactic, though burrowing into Instagram Stories — in whatever manner —  is probably better than being absent.  The integration works across iOS and Android devices, and the rollout is starting now (which means it'll probably take 24 hours or so for the entire rollout to finish).
So let's take a quick look at what this integration is — and isn't.
The setup here is pretty simple.  Armed with both accounts, a user on SoundCloud can simply select a track and 'Share to Instagram Stories' to get things started.  Followers on Instagram will be able to 'Play on SoundCloud,' at which point they'll be shuttled to the SoundCloud mobile app.
Just make sure you have the latest versions of both Instagram and SoundCloud.
We've seen a quick demo, and it looks pretty easy if you've got both apps installed (again, latest versions).  If you're not a SoundCloud app user and just clicking from Instagram Stories, things can get a little complicated.
Previously, SoundCloud artists and users were resorting to 'hack embeds' for Instagram, including screenshots.
It was all very unfulfilling, making this a serious step up.  Unfortunately for SoundCloud, this doesn't come close to well-embedded Soundtracks, which allow seamless playback of songs to fit a Stories narrative.
Soundtracks happen within the Instagram app (see above), making it a far superior musical integration.
Then again, that integration required some serious licensing legwork between Facebook and the major labels.  Perhaps SoundCloud could negotiate something similar, though that would require a much greater handle on their own copyright owner information.
Optimistically, that isn't so far-fetched down the road.  Just recently, SoundCloud inked a deal with DubSet to better monetize and understand its complex mixes, which often involve dozens of different copyrights.  So far, industry sources have told DMN that this deal is largely at the 'press release stage,' but let's see how things progress.
For now, a link to the SoundCloud environment from Instagram Stories is probably best — and the path of least resistance.  It's also worth nothing that SoundCloud is also stepping up its artist monetization options, with all of the action happening within SoundCloud's desktop and mobile apps.
The monetization expansion, which involves 'hundreds of thousands of eligible artists,' was announced earlier this month.