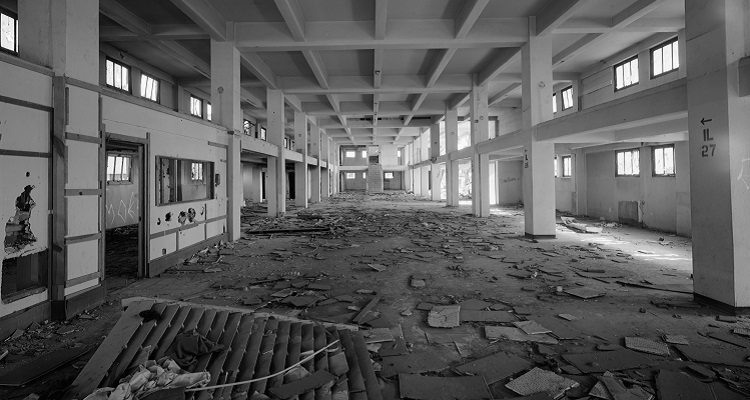 Looks like the world wasn't ready for an 'ethical streaming music service'.  Neither was Humbolt CEO David O'Brien.
In order to combat what he saw as unfair payouts in the music industry, former musician David O'Brien had an idea.
Why not create a streaming music service designed to bring unique and often overlooked music to the masses?
His idea – Humbolt – would allegedly support the indie music industry in a sustainable way.  Available on iOS and Android devices, O'Brien envisioned a world where artists and labels benefited directly from fans.  At $2.99 a month, he promised users an inexpensive indie music experience.
There was just one problem.  CEO O'Brien was completely inexperienced.
When your streaming music service promises too much.
When I first heard about Humbolt – I'll admit – the service sounded promising.
Instead of offering users millions of songs they'd likely never listen to, O'Brien offered users two options.  For $2.99 a month, they could subscribe to individual artists or individual labels.  Subscribing to an artist would unlock their label's catalog.  Subscribing to a label unlocked their broader catalog.
Listeners would only stream music they'd likely miss on big-name platforms, like Spotify and Apple Music.  In addition, O'Brien vowed the monthly fee would go directly to artists and labels.
Having signed deals with over two dozen labels, Humbolt proudly proclaimed,
"Support small business on Humbolt.  Shop local.  Listen Global."
Personally, I pay for Spotify Premium.  Honestly, I stream no more than about a hundred or so tracks each month.  Who has time to listen to over 40 million tracks?
Yet, having thoroughly researched and written about the digital music scene for the past several years, I had my doubts.
First, what made Humbolt so different from other small-time streaming music players?  O'Brien's company didn't have major deals with Sony, Warner, or Universal, guaranteeing the service would eventually flounder.
Second, what did users really know about the company?  Few have heard of O'Brien, and even fewer about his team.  With the company giving 100% of its monthly subscription revenue to users, how would Humbolt sustain itself?  Ignoring this question, O'Brien boasted that he didn't receive payment from the service.
Last time I checked, you need a stable source of income to pay the bills, including the rent.
Third, with such a limited catalog, why would anyone pay for the service?  O'Brien pinned his hopes on people desperately yearning to support their favorite indie artists.  But how many people would pay extra on top of their already-existing streaming subscriptions?
Besides, can't they already support their favorite indie musicians through Bandcamp, Patreon, and other well-established platforms?
Instead of answering these questions I posed in my initial article, O'Brien went on the attack.
First, Humbolt's CEO dismissed my questions as "a hack job."  Claiming that I wrote against him for not buying "ad space" on Digital Music News (something I frankly didn't know nor would've cared about), O'Brien stated,
"2 years of research, outreach, and studying trends show the lifelong lesson that money talks and people are more motivated to champion your service when getting paid.  To suggest we didn't put any thought in Humbolt is very telling of the fact you didn't put much effort in writing this article."
I'm sorry I hadn't written a glowing approval of your clearly inexperienced service lacking a viable business model, Mr. O'Brien.
In addition, using the same IP address (yes, we track that), O'Brien or his team posed as successful artists on Humbolt to convince readers to use the fledgling service.
"We've been on Humbolt for a little over a month and we've made more money than we have ever on Spotify or Apple Music combined.  This troll has no idea how hard it is to make money these days as a musician and then s—ts on a platform that is trying to figure it out.  Their data can be better but they keep us in the loop on changes.

"We fully support Humbolt."
Again, I'm sorry for checking IP addresses as well.
I admit, Humbolt has fantastic ideas.  A service run by a former musician tailored to ensure indie artists would be discovered and paid well.  Presumably solid deals with over twenty labels.  A low price tag.  What could possibly go wrong?
Unfortunately, everything.
Humbolt has now closed its doors.
No.  People don't really want to use a limited streaming music service.
In an e-mail sent out to users, David O'Brien admitted defeat.
"We're beginning the process of dissolution.  We, unfortunately, took advice from an 'industry insider' that proved to be a fatal error with regards to our finances.  We cannot operate in the US because of it.  As you know, the US is the biggest indie market in music streaming consumption.  That being said, also not having Merlin, Secretly Distribution, Beggars or Redeye Worldwide on board has proven difficult as well."
What ultimately caused Humbolt's demise?  As O'Brien admits, the service – albeit very promising – lacked a sustainable business plan.
In this day and age, with major streaming music services owning a large chunk of the digital market, there's little room for the little guys.  Unless you partner with the majors, it's difficult to succeed without a seriously innovative model.  O'Brien found that lesson out the hard way.
I expected Humbolt to eventually close down.  I just didn't expect O'Brien to throw in the towel so quickly.
---
Featured image in the Public Domain.