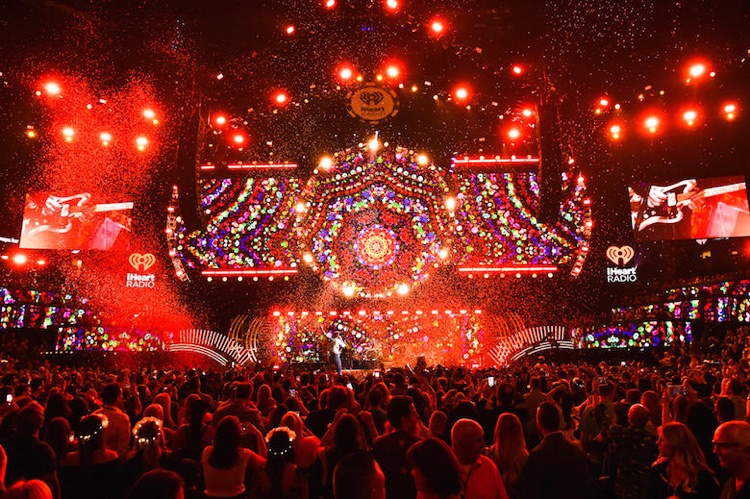 iHeartRadio is coming to Mexico with the help of one of Mexico's largest broadcasting companies.
A partnership between Grupo ACIR and iHeartRadio will see the app offer free music, podcasting, and live streaming throughout Mexico.
The iHeartRadio México app is now in beta and will launch officially on November 3rd.  Fans in Mexico can download the app on iTunes or Google Play.
This is basically modified US-based version, with a sizable amount of ACIR channels lopped on.  The new iHeartRadio México offering will feature all 56 Grupo ACIR and 850 iHeartMedia live broadcast radio stations across the United States and Mexico. iHeartRadio also has a wide variety of exclusive digital-only stations such as The Move w/ Enrique Santos and iHeart80s Radio.
Grupo ACIR has been a Mexican leader in broadcasting for more than 50 years, which gives iHeartRadio a well-nested partner. Grupo's portfolio features some of the country's top radio brands including Amor, Mix, and La Comadre.
Advertisers are helping to motivate the move, with digital and app demand potentially underserved.  "This partnership will allow us to better connect with our audience by delivering an incredible free music listening experience and providing amazing technology to our users and partners," said Antonio Ibarra, CEO of Grupo ACIR. "Our advertisers will also benefit from new comprehensive digital tools to reach their consumers more efficiently."
To celebrate the new partnership and the launch of iHeartRadio in Mexico, Grupo ACIR is aiming to draw some interest with a contest.  One lucky music fan will win a once-in-a-lifetime VIP experience at iHeartRadio Fiesta Latina in Miami.  The mega-concert will be hosted by Enrique Santos and will celebrate the best performers in Latin music.
Pitbull, Nicky Jam, Steve Aoki, Farruko, Nacho, Becky G and Zion and Lennox, Manual Turizo, Mau & Ricky and Marc Anthony will all perform live.
With Mexico as a new territory, iHeartRadio is now available in the United States, Australia, New Zealand, Canada, and Mexico. It's estimated that IHR has around 121 million registered users and has been downloaded more than 2 billion times.