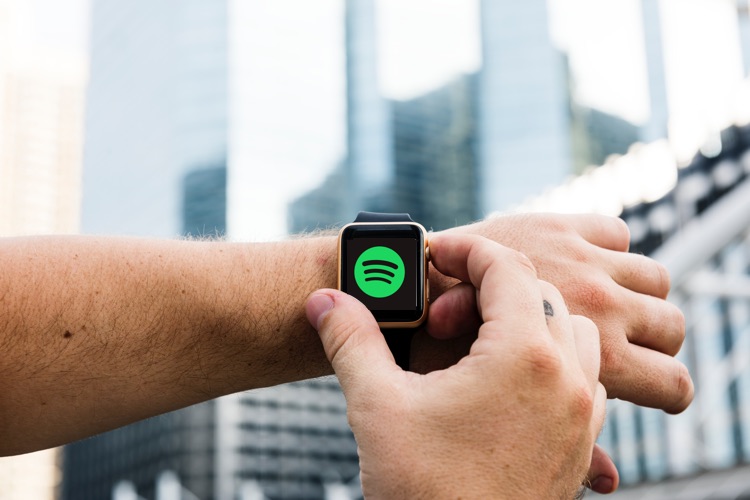 Apple Watch fans have been pining for an official Spotify app for the device for a few years now, but to no avail.
Now, it looks like Spotify is testing an Apple Watch app in the latest TestFlight build.  It includes an Apple Watch app that has a few limited features — but still looks promising.
For now, the feature is limited to a beta implementation, though we can get an idea of what the interface looks like through leaked screenshots.
The music interface seems pretty simple, with play/pause  and forward/back controls easily accessible.  There's also the ability to heart a song and see how much time is remaining in the upper left corner.
The second screenshot shows the ability to shuffle music and look at recently played music.  Scrolling down through that list will probably provide access to the user's favorite playlists.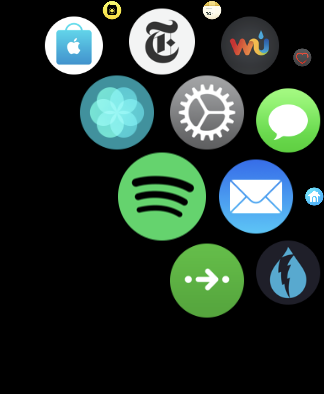 Finally, the leaker gave us a peek at the Spotify icon among other Apple Watch icons, which looks about like you expect. The app is limited to controlling music playback on the phone with no offline support.
There's no information on whether this app will include offline support in the future for playlists or favorited songs.  There's also no indication if all Apple Watch devices will get this update.  The first-gen devices are getting a bit long in the tooth tech-wise.
One of the most often-cited reasons for users switching from Spotify to Apple Music is the lack of music controls available on the Apple Watch.
Spotify has long needed an interface for the Apple Watch, though its functionality appears to be very limited right now.
Users who want to test the latest TestFlight build can sign up for the Spotify community beta and wait to be accepted. Spotify will email you to let you know if you've been approved.